April 2017 has arrived! It is hard to believe that we are two months away from summer, but we will soon be celebrating graduations (both my daughter and niece graduate high school this year) and new beginning for many who decide to buy a house, sell a house or invest in real estate. Yes. The busy real estate season is upon us and I am ready for the ferocious rate upon which I work in these next few months. I love the thrill and challenge it brings every year. I won't skip on writing this column, however, where I update my readership on the latest on real estate in Fort Worth and convey some market numbers that I hope brings clarity to the minds of buyers and sellers on what they should be doing in terms of real estate this year.
Real estate news has been pretty standard affair the first few months this year. We have seen several stories like this one where the lack of affordable housing is discussed. If you have read my column the past year, you know this is a hot issue for me as it seems that many social economic classes are being pushed away from home ownership because of the lack of options for any homes under $200K. This article goes into the sad irony that the reason many people have decided to move to this area, including companies, is the flux of affordable housing. However, recent numbers show that this is not the case at all.
All six counties in Dallas-Fort Worth, including Dallas County, Collin County, Denton County, Tarrant County, Johnson County and Ellis County, sit below the normal affordability index of each respective county. The index measures the historic percentage of income required to buy a median priced home in a market.
The article says that three items are driving this force of nature market we are seeing right now. Home prices are too high. Wages are too low. Finally, interest rates continue to be historically low. Once one of these factors "gives", we will see the market become more affordable. I have always said that I thought we would start to see the market shift next year, ten years since the major recession hit.
The next common news item we are seeing is about the rapid raise, double digit growth, in home prices in the area. This article does a fine job of illustrating how this is happening right now. It is the typical driving forces of any market: low inventory, high demand and tough competition. We are not seeing many options on the market right now under $300k so when a decent homes comes on the market, you have a ton of interest with many offers coming in way above asking. My last two listings saw offers five to six thousand above asking with one being a cash offer with a 60 day lease back. These types of offers would never have happened in any other time. We are just that crazy right now!
The last bit of news I wanted to bring to your attention about real estate in Fort Worth is this article from Dallas Culture Map impying that we are seeing more homes on the market than the rest of the country. I am not sure what source they are using for their numbers, but the article claims a 4.1% increase in the number of homes available right now in our area. Inventory is still very low, but it seems, from this article, we might be seeing some relief in the near future.
Before I get into the numbers, I wanted everyone to know that I started providing a new service to all my homes that I list. I am working with Reality 360 Imaging and now offer 3D Virtual Tours with all of my listings. You can check out one here. Pretty cool! For traditional home sellers, this intensifies the buzz for your home as buyers can literally do a showing from their laptop while wearing their pajamas on Sunday morning. For investors, you no longer need to do a one showing where hundreds show up to see your investment property. You can now just let the camera do the talking for you and save you some heartache and trouble. If you are interested in this, let's chat.
Here is my main geo area. I do business all of the state, but spend my marketing dollars on this area (it is also the area the numbers below cover).
March Inventory of Homes
Remember, the good news I stated above. We have more homes being added to our inventory than we did this time last year. The numbers for my area reflect the same trend, even going a little higher at a gain of 6.7%. In the overall numbers, it doesn't mean much as we are still at 1.6 months inventory currently on the market. Please remember that real estate experts like to see a six month supply where the number of sellers and buyers are balanced. The lower you go, the tighter seller's market you have to contend. Of course, as a seller, you love this type of market because you can sell any decently condition staged home very quickly due to the high demand and low options on selection. Two of my listings this last month saw more than one offer come through the door the first weekend. I was very pleased that both these sellers had listened to my advice about upgrading their homes with new floors, fresh paint and new counter tops. They also made a point to stage the homes for maximum value, which basically means arranging furniture to show off the room the best and remove clutter. Because of their efforts, they were rewarded with offers that went over asking by $5k or more, which is a common occurrence in this market.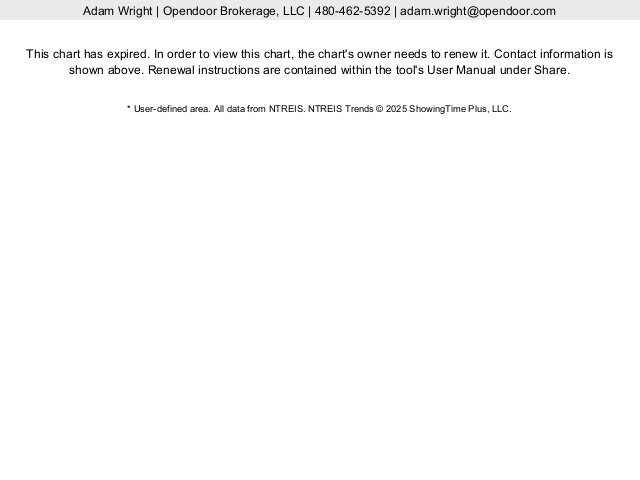 March Median Days on Market
This statistic shows no change from this time last year. Homes are staying on the market 10 days or less. For sellers, this means they need to have a great plan in place to find a place to live after the house is purchased. I will discuss this fact with my sellers so I know they are covered in this regard. I do not like to see my clients end up staying in a hotel while searching for a home. It is not bode well for good feelings on the part of my clients. Luckily, most of my sellers do heed my warning and have someplace to go when they close on their home. Buyers need to be very aware that homes move very quickly and get an agent who knows the market well and can get your offers in quickly. Buyers will also need to be ready to go to go see a home when it first comes on the market and make a quick decision on the home. Finally, buyers will need to realize, and most do very quickly, that they can't check off all the items on their must have list if they expect to buy a home in this market. If you have to have all the items, which I don't fault anyone for, then it might be best to wait until the market turns in a couple of years and save some additional funds. Otherwise, you will spend an inordinate of time looking for a home that might not exist in this market.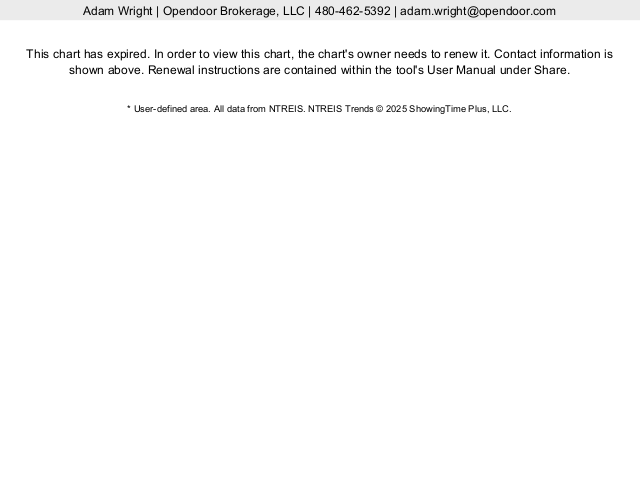 March Average Sales Price
As hard as it to believe, sales prices keep going up and up and up and up in the Alliance Corridor. We saw the average sales price go up to $311K. For real estate in Fort Worth, this is the norm across the area. Sales prices are accelerating upwards at a very fast clip. Comps I ran last month for my listings are all out of date by the time the appraisal comes back. Luckily, most appraisals are matching the market trend so we have not had too many headaches with lower appraisals than sales price. When this happens, the two parties will usually have to come back to the negotiation table to hash out how to handle the difference. Most of the time, the sellers will agree to lower the sales price somewhat while the buyers will put a little more cash down. However, it is always a bit of a tense moment in the process so agents hate if this step is necessary.