Welcome to my April Monthly post about real estate in Fort Worth and the entire DFW region.   Each month I take a look at the local real estate news and thrill you with my spot on analysis.  I also amaze you with some real estate data about the areas that I like to do business (which is really anywhere).   I really do love the month of April because of the contrasting feelings it gives me.  On the one hand, both my children were born in April as was my mother (my oldest shares a birthday with my mother).   On the other hand, allergies are horrible this month where I find myself unable to get away from sneezing and coughing.   it grows tiresome.   Let's take a look at the news this month!
I really wanted to highlight news that indicate that we are still very firmly in a seller's market.   Steve Brown over at the Dallas Morning News Real Estate blog had two such posts.   The first one details how our real estate market continues to break records when it comes to our average sales price, which rose to $260K across the region, an 8 percent increase from last year.   This remarkable stat is backed by an unbelievable one.  This new record sales price is 90 percent higher than our average in 2009.   Wow!   If you were lucky enough to pick up some properties in 2009 downturn, you have done very well for yourself!   However, we are no longer seeing double digit increases in sales prices which bucks the trends we have seen in the last four years.   Some people are not too surprised by the disappearances of the double digit increase.
CoreLogic chief economist Frank Nothaft isn't surprised the D-FW price hikes have cooled a bit.
"Yes, that is what I expected and what we have seen in our data as well," Nothaft said. "CoreLogic's Market Conditions Indicator has identified the Dallas metro area as 'overvalued' and would lead us to expect the appreciation rate to slow.
"I would anticipate some additional moderation in growth during the coming year."
I personally think this is good overall for the health of our economy and society.   These increases in home values are not keeping up with wage increases and barring many from becoming home owners.  As the market starts to cool off a bit, hopefully this will allow more buyers to enter into the market.
Don't think we are in a buyer's market yet, however, as Steve's second blog post highlights that we are still seeing some very low inventory of homes available in Texas as a whole.    In fact, we are the lowest we have been in 28 years.   Wow!   It is 3.1 percent across the state.   Steve's post highlights two possible reasons.  The amount of land available for development has decreased so there is less for builders to use for their communities.   It also seems that new homes are just being built slower than when it peaked in 2007.    We have seen a slight uptick in homes coming on the market since this time last year, an 8 percent increases.   Most of these homes are in the above $250K range.  If you want a house below that price point, you will have to compete with a lot of buyers because there is simply not enough inventory at the lower range.   I have a listing in Mesquite for $149,000 that received 52 showings and 13 offers the first weekend it was on the market.
The last article that I noticed this month comes from our friends the D Magazine about Invitation Homes taking over the world through its purchases of rental properties.   This is a very long piece that details how these large corporations took advantage of the foreclosure crisis earlier this decade and piled on the rental homes in the portfolio.   It is a really great read to better understand what transpired during the financial crisis, which is why the market is the way it is today.    It all happen by a chance meeting too.  Good stuff!  I highly recommend taking the fifteen minutes to read it.
Before we get to the numbers about real estate in Fort Worth.  Let's look at the area the numbers cover which happen to be the area I focus my efforts.  I do love talking real estate with anyone, however, and will do business anywhere I can, which happens to be in the great state of Texas.
March Inventory of Homes
I had an out-of-state investor contact me last month wanting to pick up his fourth home here in North Fort Worth.  He had already bought three rentals through me and wanted to get another one while his spouse was down here visiting.   I sent him 26 properties the night he let me know, which was Sunday evening.  By Tuesday, all but six were under contract.   He couldn't believe it.  We were able to get one offer in before its deadline and it was beat out by several other offers and my investor went two grand over asking price.   As we have already indicated in this post, the low inventory has a lot to do with this crazy environment and in my coverage area, it is down to 1.5 months.   If you remember from Steve Brown's post, Texas was seeing a 28 year low at 3.1 months.   We need more sellers!    For those who don't know, the inventory is measured by how many months it would take the current homes to sell out to the buyers in the market.   it is a seller's market in our neck of the woods.  If you are thinking about selling your home, let's chat.   There is still time to take advantage of this incredible selling market.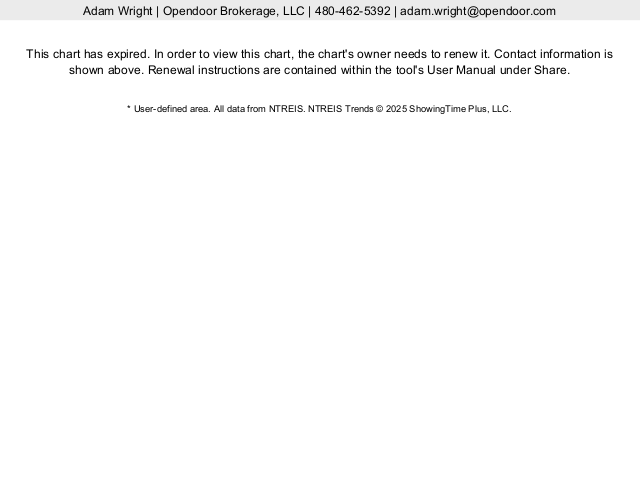 March Median Days on Market
Steve Brown wrote in his post that the average time it takes to sell a home in the North Texas region is 52 days.  As you can see from the graph below, my coverage takes about 15 days, which is a 50% increase from this time last year when the number was ten days.  Sellers need to be sure to have a contingency plan in place when selling real estate in Fort Worth.  If you don't already have a home to relocate, you need to find one, or arrange for short term lease (There are several options nowadays).    Buyers need to realize that they can't sit on a home for long and need to be sure to put in an offer the same day the property comes on the market.   You never know if the seller will call for a Multioffer situation or just want to see the offers as they come in and select one.   This market really does not allow buyers the luxury of haggling over their offers too much.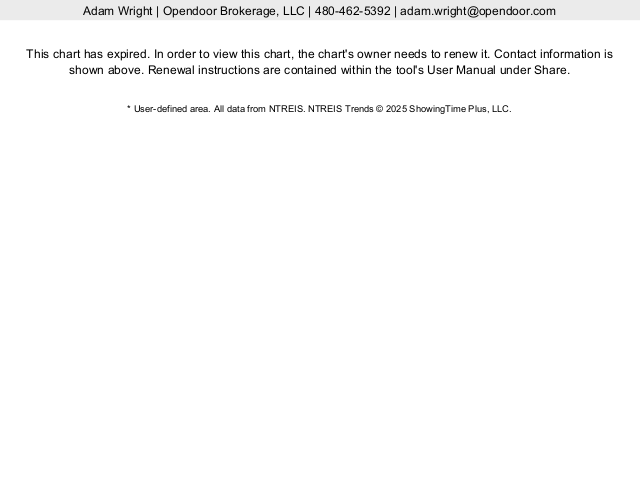 Average Sales Price
As we already alluded, the average sales price across the region is $260k.   My coverage area is even higher.   We come in at $330K as our average sales price.   This 6.5% increase is not the double digits we have been used to seeing but you still can't help but be in awe of these sales prices.   I like to see sellers profit from their investments, but this makes it difficult for buyers (both traditional and investors) to find any bargains.  Don't get me wrong.  You still can and I send out two or three emails a week to my flip worthy program buyer's list, but the margins flippers can get in this market is minimal at best.   Sellers should call me today to get a home value report, or you can go here to get one quickly.