Welcome to my August edition about real estate in Fort Worth and surrounding areas. I hope you have been able to keep cool during this hot spell. We had our power go out this last week and you realize how hot it really is when you suddenly don't have air conditioning. It is not something I recommend to anyone. Like the weather, the real estate market continues to burn hot. We have seen some historical numbers in the last few months and this continued in July. The Chair person of the Texas Association of Realtors, Leslie Rouda Smith, spoke about this recently in an article from the association's blog.
"The last few months have been one of the strongest starts to the summer selling season in the history of Texas real estate," said Leslie Rouda Smith, chairman of the Texas Association of REALTORS®. "Texas homes of all types and price classes are in high demand. This is especially true for homes priced under $200,000, which are often preferred by first-time homebuyers but also in shortest supply across the state."
Here in the DFW, the situation is the same as around the state. Interestingly enough, it is the homes under $300,000 that are selling well and quickly. Homes over the $300,000 range are having a more difficult time finding buyers. Steven Brown wrote about this trend recently in the Dallas Morning News. The mid range homes have seen a 24% increase in sales from this time last year while the more luxury homes have seen just a 10% jump. I can personally attest to this myself as I am seeing many more homes over the $300,000 having their listings expire than in the more affordable homes. In the article, chief economist from Realtor.com, Jonathan Smoke, explains this difference is due to "purchases of high-end homes are more discretionary and more dependent on the economy and financial markets."
In another article by Steve Brown over at the Dallas Morning News, he writes about how some real estate companies are working the market hard for predevelopment land, land that is ready for improvement, but has yet to see any. Davidson Bogel Real Estate is apparently making a killing in this sector (I know I see their signs all over the place) with selling over 3,800 acres since their started the company last year. If you are interested in knowing about land investment, you might check out my recent blog post on it. It is such a hot market right now across the country that a company I recently partnered, Sterling Revenue Group, is seeing 20% average returns on their land investments, which are done through self directed IRAs. Basically, Sterling Revenue Group takes advantage of the ability for people to invest in real estate through these self-directed IRAs. If you have any retirement savings and you have always wanted to invest in real estate, this might be a good viable option for you to investigate. If you are interested in knowing more, check out my landing page here.
Why are we still continuing to see such a hot market in DFW? It is a complex puzzle to say the least, but one contributing aspect is the continuing job growth we are seeing here in the area. Big corporations continue to move to the area, bringing the jobs with them. In fact, according to this article, we have now overtaken San Francisco for the top market for Tech talent. Yes, you read that right, Dallas, which has 163,000 tech jobs as compared to Austin, the more famous Texas tech town, at 73,000. We also place second in tech graduates, with only San Francisco topping us. With this kind of talent in our area, companies are more willing to relocate here. With more people moving here, the more housing we need.
Now, it is time to get into the numbers for the area I cover(and real estate in Fort Worth), which is the Alliance Corridor, from North Forth Worth up to Denton County(see below). I also cover east and west of this area. I will talk real estate with anyone at anytime. It is a passion of mine.
July Inventory of Homes
The Alliance corridor's months supply of homes continues to be dismally low at 1.8 months. It has 2 or below for awhile now. It is a phenomenal that seems to just keep going and going. As a reminder, the months supply shows us industry insiders how long it will take the current available homes to sell out completely. We say that six months is a nice balanced healthy market. If you are below six, you are in a seller's market. If you are above six, you are in a buyer's market. As you can see, our area is very much a seller's market. My company started this great program called the Move Up program, where sellers who want to build a new home can get a discount on selling their current home if they use Integrity 1st Real Estate to help them build. My broker (the great Jon Baker) and I were make the rounds of the local builders, promoting the program to them. We had a very interesting conversation with one of the new homes sales reps. He told us that the main deterrent that they have seen in building more homes is the skilled labor. Apparently, all the workers went to other jobs back in the 2000s when the bottom fell out of the market and they are slowly getting back into it. With homes being built at a slower pace, it makes one wonder how long we will be in a short supply of homes. I frankly don't see much changing for the next couple of years.
July Days on Market
Did you see that great home yesterday over in Sendera Ranch? If you did, it is most likely gone already Homes continue to sell very quickly. With real estate in Fort Worth, we saw a 55% reduction from this time last year going from 27 days to 12 days. Incredible! I can't think of one home that I have shown in this area that did not have two to three offers sent its way within the first weekend of being on the market. My usual tactic now is to call the listing agent as soon as I know that my client is interested in the property to find out if there is a structured way to submit offers, like a final and best time deadline. I get a wide variety of responses from listing agents. Some listing agents tell me no immediately and the first offer accepted is the one while others will wait until they get two offers and then the sellers will post a final and best date. My preference, because it makes the process more competitive and structured, is for the agent to announce this date in the listing so we know where we stand from the beginning of the listing. This approach calms down the masses of buyers who will be descending upon the listing as buyers know that they don't have to rush to see the home. It adds a sense of order to an otherwise very chaotic process. Sellers also tend to like it as you will most likely see a bidding war started.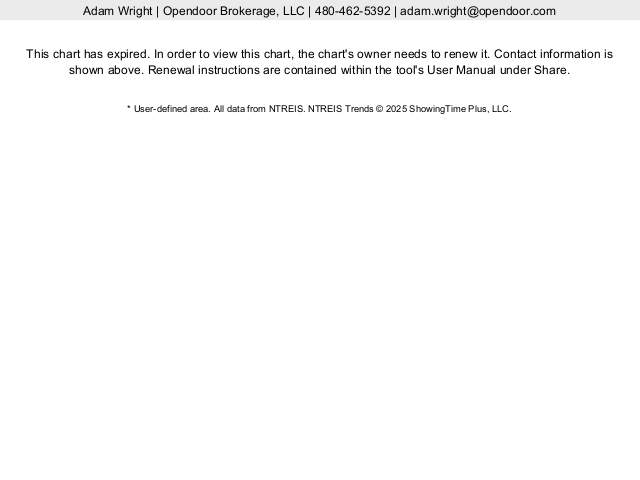 Average July Sales Price
How much is my house worth in this seller's market? If you are really curious, check out our new imadeumove.com service that gives you a free no-obligation quote on the price. Area wide, we saw a 3.6% over this time last year with an average price of $276, 833. This is over a 14% increase in the homes since 2014. Home prices are really quite out of control right now. Buyers are driving up prices in their rush to find anything in this small inventory of homes. Everyone wants a home with none to be found. I have started to see more and more reasonable priced homes of late, but it is still artificially escalated in my opinion. Great time to sell, however! If you have ever thought about selling your home, let's chat about how Integrity 1st can help you get this done.