Welcome to my August post about real estate in Fort Worth!  August is probably my least favorite month of the year.  It probably stems from my childhood when I knew that my summer break was coming to a fast end and I would have to make it back to the structured day-to-day life of school.   Now with both my very intelligent kids being teenagers, I have found myself enjoying the summers with them even more.  August means the end of that time together.
For those readers new to my monthly musings, I attempt to capture real estate in Fort Worth for the previous thirty days in less than 2000 words by going over some interesting news and highlighting three numbers that do a fantastic job of showing where we stand with real estate in the area.  For the first bit of news this month, I go to the great folks over at Curbed where they have one of the most interesting articles on the Texas real estate market that I have read in quite awhile.  The basic premise behind the article is whether our current market is the normal cyclical one or are we evolving into a different market altogether.   In other words, the article explores whether the current market is the new normal for the area.
According to Dr. Jim Gaines, chief economist at the Real Estate Center at Texas A&M, the state is experiencing a fundamental shift. Based on data from the center's most recent Texas Housing Insight report, released earlier this month, he sees the state in the midst of a long expansion, as it becomes not just a leading state, but perhaps a center for growth for the U.S. for years to come.
Gaines, and other economist, look at the real estate fundamentals and came to the conclusion that what we are seeing is not a bubble, but the market evolving into a new something new, and we won't see the real estate market turn in the foreseeable future.  The economists see an increase in population, low unemployment and increase in jobs as the main factors pushing this new normal.  Sure, we are facing some escalated prices at the moment due to demand outpacing supply, but with the number of new housing permits being higher than other parts of the nation, this will correct itself somewhat in the near future.   It is an interesting take on the market, one that I had not seen before and it puts real estate in a new light for the area.   It is well worth a read!
The next article comes from the Fort Worth Star Telegram and it highlights a new high scale apartment complex being built on the corner of I35W and Northside drive.  Regular readers of my column know that I am very excited about the prospects of the real estate market in the Northside area.  With the looming Trinity River project turning the area into a destination area similar to what we see with the San Antonio's riverwalk, many developers are planning some fantastic projects in anticipation of it.  I have seen it personally with homeowners as well, buying up property near the stockyards and rehabbing the homes into some very nice homes.    The high end apartment will have luxury amenities and go for $1500 a month.  With the billion dollar expansion of I35W being completed soon, the views from the complex will be breathtaking.   There is a definite buzz in the area about north Fort Worth.  If you are interested in exploring real estate in the area, please let me know and we can set up a time to chat (or just chat with me on my new chat service located at the bottom left corner).
The final article deals with an interesting commercial real estate office development coming to North Fort Worth.   Dallas Innovates article goes into depth about the uniqueness of this particular office development.  The office space is customized by the tenant and is built from shipping containers.   Yes, you read that right, the developers are using old shipping containers to build the offices due the low cost and the flexibility of the materials the containers allow for some unique office structures.   It is just off Harmon road, north of Presido shopping center.   You have to love Fort Worth's creativity! We are a great place to live and work.
Before we get into the three numbers, please see below for my main geographic areas from which I draw these numbers.  I love to help people buy a home, sell a home or invest in real estate anywhere in Texas, but this is where my marketing dollars are concentrated.
July Inventory of Homes
Earlier in this post, we spoke about fundamentals when it comes to understanding our evolving real estate market.  One of these fundamentals is the turnover rate for a market.  How long would it take the current market to sell completely out?  If it takes longer than 6 months, it is considered a buyer's market with more houses for sell than buyers.  Six months and below means it is a seller's market with more buyers than houses.   Six months supply is considered the optimum inventory number.  In an odd statistical anomaly, our area has seen 2.2 months inventory for three years running.   We have been in a sellers market since 2014 and it does not look to be changing anytime soon in the alliance corridor area.   What does this mean for consumers?  If you are seller, you should be pleased with this development because it means your house will most likely find a buyer if you follow your realtors recommendations closely.  Buyers, however, are going to have to be patient and move fast if they want to get a home.  For investors, it depends.  If you are selling some of your porfolio, then you are probably very pleased right now.   If you are new investor trying to get into the game, frustrations might be the theme of the day.   No matter how you are involved in real estate, you should leverage what you have available and get an expert, like a realtor, in your corner to help you to get through the fight.  It is a tough battle right now.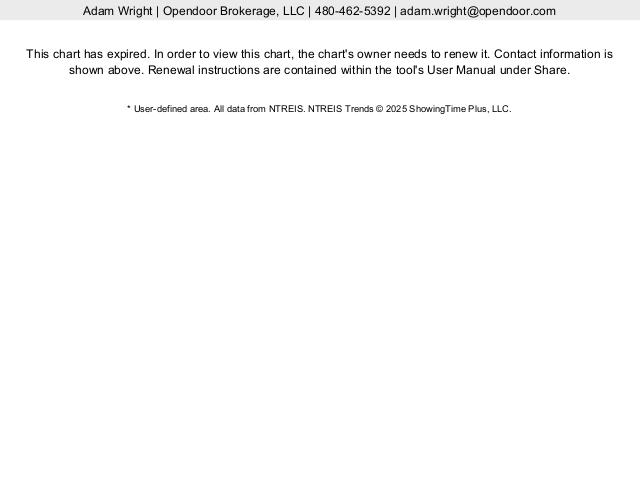 July Median Days on Market
When it comes to the days it takes to get a house off the market, the number have stayed the same over the last three years.  We did see a slight increase from this time last year with it taking 4 more days to get a home sold.  However, the 11 days compared to previous years is off the charts.   I remember clearly when it took 50 to 60 days for a house to get off the market.   In this market, houses are moving very fast.  Buyers need to make sure to have evenings free to go look at properties as waiting until the weekend might mean your dream home goes under contract. As a seller, you need to be sure to give a great presentation of your property, price the property correctly and be flexible in allowing buyers to see the property.  If you do these things, you should see an offer on your desk within a couple of weeks.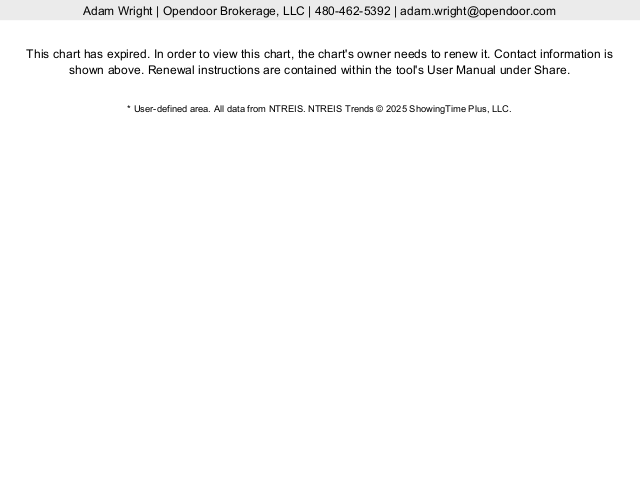 July Average Sales Price
Sales prices continue to go up in our are and across the entire region.  Real estate in Fort Worth is no longer cheap, although the curbed article referenced before does make the point that we are still have better deals than several metro areas of the country.   We are seeing less and less homes for under $200K as the average sales price skyrockets to over $240K for the entire region ($320K for our geo area).   For buyers, this means the salary level needed to get a home in DFW keeps going up and up.   Be sure to do some research on the net for mortgage deals that help lower income individuals have a greater chance of getting a good enough mortgage to afford a home in a decent part of town.   We are still seeing homes being bought with 1% down payments.   Sellers should be ready to jump into this market if you are willing to sell.  Although real estate in Fort Worth might be evolving into a higher price point for the long term, it is hard to argue with this average sales price.  Profits are easier to get than in a very long time in this area by selling your home.