Welcome to my monthly post on real estate in Fort Worth and surrounding areas.  Each month, I go over the news that caught my eye and share some industry numbers about the geographic area I cover.    We have reached August where buyers start to take breaks from shopping for homes to get ready for the new school year.  In Texas, it also means hot weather, which won't be as big a deal this  year, because we have been hot all summer with many days in the triple digits.   Real estate is still hot as well, although we are seeing it being slower this year than in the previous years.  In fact, in some areas of the metroplex, you could almost say it has turned into a buyer's market.  We are seeing more sellers reducing the sales prices of their homes and it taking longer for homes to sell overall.   It is still a great time to sell a house from a historical perspective, but I believe the hot times are being cooled off a bit.
For our first article this month, I am going back to my favorite real estate journalist, Steve Brown at the Dallas Morning News, in this article where he summarizes how we have finally reached prerecession levels on property sales prices.    We are seeing most homes reach and even exceed where their value stood back in 2007 when the bottom fell out of the market.   According to the article, 98% of our homes in the DFW region have reached this plateau.   We have done very well for ourselves.  Of course, we didn't fall as far as most of the country.
For comparison, the median home sale price for June 2018 was $273,000, according to MLS data from Metrotex and North Texas Real Estate Information Systems, Inc. That's up by around 7 percent from June of last year and up a handsome 82 percent compared to June 2011, when the median home sold for $150,000.
Wow!   Can you imagine if you were lucky enough to pick up a house for the median sales price in 2011?   You would be sitting on a gold mine!   The industry experts are mentioned in the article as not being surprised by this huge jump.    With the healthy influx of people into the area and our strong overall economy, we should be proud where we stand today. They finish the article by saying that we are not in a bubble either as most of the sales appreciation growth has a been a result of supply and demand rather than speculation from mortgage lenders and investors, which is what most people think caused the last crash.
For my second bit of news highlight, I am going over to the Fort Worth Start Telegram.  In this article, you can find an interesting premise about how we might be able to help more first time home buyers in this tight market.    Developers are using smaller lots.   The article mentions that we are fortunate to have three developments in the top 50 fastest growing in the country:  Arlington, McKinney and Arglye.   The success of these communities come down to a wide variety of lots and price points.  Everything from $250,000 on the smaller lots to McMansions for the lovely price of $2 Mil.   These development communities also offer a wide variety of amenities to attract younger crowds to their properties.   Overall, the article is stating that many first time home buyers are willing to sacrifice space to get the other desired house specs.  The overall square footage sold in Fort Worth-Arlington fell to 2300 square feet.    I agree that we need to find a way to get these younger buyers opportunities that used to be more widely available to families following the American dream.  With increasing expenses and wages remaining stagnant, many young people are priced out of the market.   We need to fix this!
With my last article (the one I tend to leave to novelty items), I go to channel 5 news.   With this report, the crowdsourcing phenomenal has finally reached the end user for residential real estate.  Some websites are popping up to allow buyers to crowd source items like their down payment and closing costs.    The story offers the crowd sourcing sites as a novel way for many buyers to overcome the handicap of trying to save enough funds to get a home.   Homefundme and Loftium are both mentioned in the article.  Homefundme looks like your typical crowdfunding site, but is restricted to using one lender.  Loftium is unique in the fact that it will help with the down payment if you allow them to rent out a room in your new house to overnight guests.   I would say you need to be careful with either of these sites and be sure to have an attorney tell you any legal ramifications.   You don't want to get caught in a bind when all you want to do is buy your first home.
Before we get into the numbers, I wanted to make an announcement that I will be working on this month on separating my blog from my real estate business.  I will have a new website with my new brokerage NextHome that will focus on helping buyers and sellers with real estate in Fort Worth.  My blog will be renamed to Get REALty, a one stop source for real estate education, news and trends..   The two sites will still be interlocked pretty tightly, but I felt that my blog was taking on a bigger role for the real estate industry than just my realtor business.   It seemed like a good time to do it as well since I moved over to NextHome.
Before we get into the numbers, let's take a look at the area these numbers are based.  This is my coverage area for real estate in Fort Worth, where I do most of my marketing.  However, I still want to work with any buyer and seller in the area.  I drive for the deals and don't mind listening to the radio while driving to clients located further away from me.
July Inventory of Homes
 As you can see from the graph below, we have been steady in our inventory of homes this time of the year.   We did see a small tick up in inventory of nearly 5.3%.  This might not seem like a lot, but when you are averaging under 2 months of inventory, even this small jump is beneficial to the market for buyers.   Please remember that we measure how long it will takes the current inventory to sell out as a gauge to the health of the market.  An inventory of 6 months or less is a seller's market while anything over 6 months is a buyer's market.   We have not had anything over 2 months in quite awhile.  In this strong seller's market, buyers will need to be ready to move on a property and have enough fortitude to ride out the peaks and valleys of the current market.  You might find a home that everyone likes and have to compete for it with other buyers.  Be aggressive in your offers!   Sellers should approach selling their home like in other times.  They need to make sure it presents itself well to buyers in showings.  You can do this by keeping the clutter at bay, cleaning the floors and adding a fresh coat a paint to areas that need them.   If you price the house correctly as well, you should have not problems selling your house in this tight seller's market.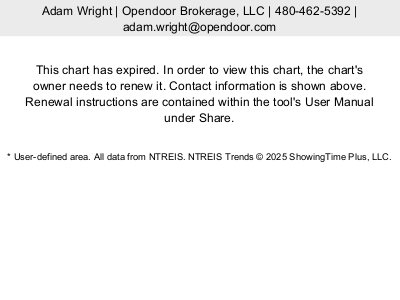 July Median Days on Market
How long does it take to sell your home right now?   In our coverage area, it takes about 15 days to get it sold.  This is a 25% increase from this time last year, which is indicative of homes not selling as quickly as they have in the past four years.   Sellers should still have a plan in place when selling their homes so they know where to go once it has sold.   At the same time, sellers should set their expectations that the days of buyers flocking to buy homes might be slowing down a bit.  If you don't get 20 showings in a weekend, it might mean nothing other than buyers are being more selective with the larger inventory.   Buyers will still need to be diligent in their house hunt and get out to see homes quickly.  You never know when another buyer will get an offer into a seller.    One trend I have noticed lately are lenders being able to close much more quickly.  Be sure to reach out to your lender to ask their expected timeline to close a loan.  If you can get it down to about three weeks, you will be much more competitive against other buyers.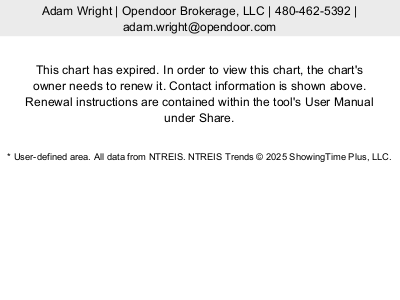 July Average Sales Price
This last number of this post is always the one everyone wants to be revealed.   What will my house sell for in this market at this time of year?   In our area, you are looking at the average sales price of a home breaking the $320K level with the outlandish number of $320,967    This is only a 5% increase from this time last year so the price appreciation has slowed down considerably, but it is still an outstanding rate of return for any investment.     If you are thinking at all about selling your home, contact us today to discuss how we can get you into your next home.