Happy Holidays! I hope that your December is as good as it can be. Welcome to my monthly column about real estate in Fort Worth and surrounding cities. In this column, I give you the gift of information so you can use it to help with your real estate needs, whether you are buying, selling or investing in real estate. I start off the post with a quick rundown of the news that caught my eye this last month and then present three solid numbers to give you a clear indication of where we stand with real estate in Fort Worth.
Let's start off with everyone's favorite topic of late: Mortgage Interest rates. Dallas Morning News had a nice article about the future of these rates in 2017. It does not look pretty.
The Realtors are forecasting that mortgage rates for a 30-year loan will rise from an average of 3.6 percent this year to 4.3 percent in 2017.
This is a significant jump in rates, which really harms the buying power of consumers. I believe many buyers will be very shocked to find out that what they could afford this last summer has gone down dramatically. The article outlines that the momentum we have seen in the last few years in the market has died down a bit and we will see the winds change direction to cool off this area gradually over 2017. One positive trend the experts have seen is that more young people are looking to buy homes with many of them being first time home buyers. It sounds like this might be the sector that keeps the market strong going into the future.
In another article from the Dallas Business Journal, it highlights one of my main concerns of 2016: affordability. Dallas-Fort Worth has fallen out of favor with many because we have seen such a large escalation of prices, which "have skyrocketed 43.3 percent in the past five years." Realtor.com ranked DFW as the 48th best place(out of a 100) for real estate in the country with buyers paying a third more than the rest of the country for homes. The article did indicate that inventory issues, which are driving up the prices, look like they could be alleviated in the near future. Here is hoping some of that inventory falls below $200K!
My last bit of news sharing is about a new player for real estate in Fort Worth. Opendoor has recently gotten a new round of funding in the tune of $210 Million. If you have not heard of Opendoor, they are a startup that buys homes at close to market value and then turns around to sell them at market rate. It is a unique model in the fact that they do not schedule showings with a 24/7 open house policy. They use smart locks and security cameras to monitor the homes. I went into my first one last month. The process to get into the home was fine and the property itself was priced accordingly. I am at a loss to see how this company will make profits on their properties, which must be razor thin. I believe the real industry as a whole could learn from their seamless model of buying and selling. It seems to be a very friction-less process for the consumer, which is apparently enough for some as I am seeing more and more of the Opendoor signs around.
Let's get to the numbers now. Before I do, however, let me remind everyone that Integrity 1st Real Estate is located in Saginaw, Texas and we focus on the area in the picture below (from which the numbers are based). We will do business with anyone interested in real estate in Texas. I have been working with several out of state investors this past year so we also help people who don't live in Texas.
November Inventory of Homes
Nothing much has changed with this number as we have seen an inventory of less than two months for three years running (remember that 6 months is considered a healthy inventory number). It is a good time to buy a home, however, as most people take the holidays off from the real estate game. I have been working with clients this last six weeks and been happy that I have four or five good homes to show them at any one time. During the busy season, I am lucky if we get one. With interest rates going up in 2017, I can't emphasis enough that now is a good time to buy a home. Call me if you want to chat about it or visit our new buyer friendly website at http://imadeumove.com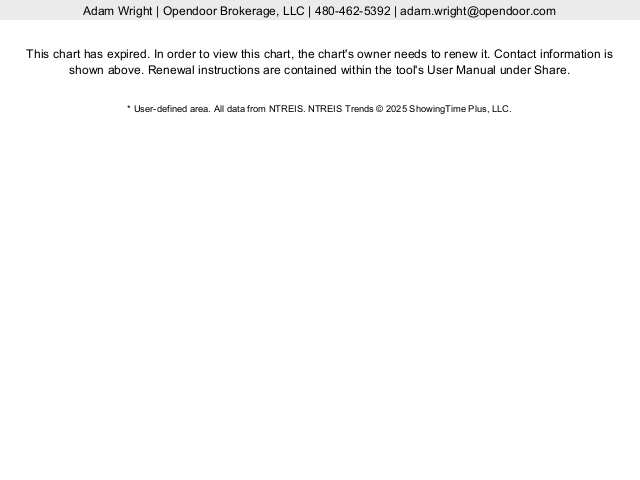 November Median Days on the Market
It is still a competitive market with many homes still going very fast. I looked at a nice property yesterday in Watauga. It was an older home and it had 15 showings in the five hours it was available for showing. The listing agent told me that she had showings back to back until next Monday. As you can see by the numbers, we are selling homes about 73% quicker than in 2014. We may have more homes to see during the holidays, but the buyers who are coming out to see them are buying them quickly. As a buyer, you need to make sure your agent is calling the listing agent to get the goods on the property. Most listing agents want to sell their homes so they will disclose whatever they feel is necessary to get it sold. If your agent is not calling the listing agents, then you need to ask them to do so. I am always very pleased how cooperative most listing agents will be in terms of discussing their properties. You still have the few who seem to take offensive that you called them about the property they have for sell and won't talk to you (or return calls). For the most part, however, agents will share a lot with each other so tell your agent not to be shy and make that phone call. .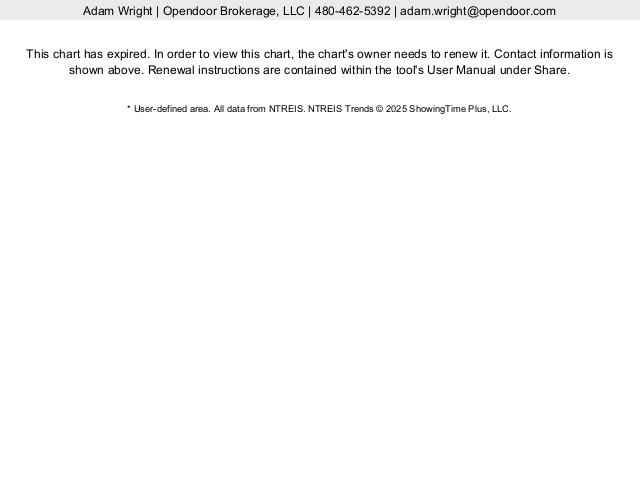 November Average Sales Price
As you can see from the graph below, realtor.com had good reason to rank us lower in their rankings. Homes are just not as affordable as they once were with real estate in Fort Worth and surrounding areas. I am constantly amazed at seeing prices continue going up. Watauga has been seeing appreciation in the 30% range over the last two years. With my farm area, the appreciation is 21%. With interest rates projected to go up, however, you can expect demand to falter in 2017 and the prices to level off. In 2018, we might actually see some correction to these artificial prices. If we don't by then, I think these prices will become the norm in most experts minds.