Happy New Year! I am sure by the time you are reading this that you are safe at home out of the cold, enjoying a nice holiday weekend. 2018 is here with some hope that our red hot real estate market will continue into this year. For those new to my monthly musings, this monthly post looks at the news about real estate in Fort Worth and offers up some numbers as good indicators of the health of the current market. Each month, I have been fortunate to report that the market is continuing to progress at record pace. From my personal standpoint, I don't see this changing in 2018, although we might see a bit of a slow down from the highs of the last three years. Real estate in Fort Worth, however, should continue to have a tight inventory with many more buyers than homes available.
As far as news since my lost post, we are still seeing great numbers come across our desks about real estate in Fort Worth. Steve Brown, my favorite real estate editor who is with the Dallas Morning News, put out an interesting post about the November numbers. Although we traditional see lower numbers at this time of the year, we didn't this year.
More than 8,600 preowned single-family homes were sold by area real estate agents last month, an increase from the 8,376 houses that changed hands in October and the 7,569 purchases in November 2017.
We saw the prices in the entire region rise up 5% over this time last year. Twenty thousand homes were listed for sale, which is about an 8 percent increase in inventory from this time last year. It took 48 days for the average home to sale. The most staggering statistic listed in the post dealt with how much we have grown since 2010, which was the height of the last housing downturn. We have sold 60% more homes in 2017 than we did in 2010. You can imagine why so many people see our market as being one of the best ones in the country right now.
Steve Brown also posted about one of the main drivers for this upsurge in the real estate market: jobs. According to the post, we have added 94,000 jobs in the last year, many of them coming from the tech sector. With this many people moving to the area for the jobs, you can understand why we are seeing such an uptick in new housing developments as well as premium office space being scooped up by companies relocating here. I am helping one person who relocated here from Orlando find her first home. When I asked her why she was moving here, she said her new company was paying for her relocation costs and paid her better. She is a prime example of what we are seeing more and more for real estate in Fort Worth. People have good jobs and are finding themselves wanting to establish some roots by buying a house. Yes! You read that right. First time home buyers are making moves in the market. Please be sure to check out my pages on the frequent questions to consider as a first time home buyer.
My last piece of news comes from Fox 4 news, who did a nice report on how the new tax bill will affect the housing market. Basically, we are seeing less advantages, at least from a tax perspective, on buying a home as you can no longer deduct as much from your taxes as a home owner. Check out the video below.
Before I dive into the numbers for real estate in Fort Worth. Here is a snapshot of the area the numbers cover. I do most of my marketing in this area. When it comes to doing the deals, however, I will drive all over. I sold a Plano Duplex this month, which was about a two hour round trip so don't be shy about discussing your real estate needs if you don't live in this coverage area.
November Inventory of Homes
In Steve Brown's article, he mentions the entire region is seeing an inventory of 2.2 months. For those who don't know, the optimal number of months you would want is six months, which is the time it will take the current houses for sell out. Six months is considered a balanced market as you have as many buyers as you do sellers. We have not had a balanced market for three years running. In my coverage area, we are seeing a 1.9 number, which is 5.6% increase from this time last year. If you are seller, this means good news as most homes will sell eventually, although if you have a home under $200,000, you can expect it to sell very quickly. Buyers are still finding themselves competing with many others to get a home. Buyers should tell their agents to be ready to move on a home fast and get in a good sound offer, close to asking if that makes sense. If you wait, you might miss out on the property.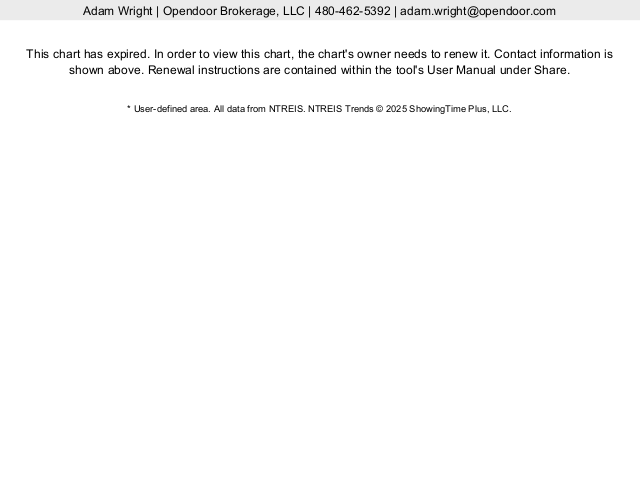 November Median Days on Market
As you read, the average days on market for the area is 48 days. For my coverage area, you are looking at a median of 20 days, which has gone up 33% since November 2016. Despite this increase in the median days on market, if you are selling your home, you can expect to get it sold within a month. You need to be sure to have a contingency plan in place if you sell your home before you are able to find another home to buy. You should ask family to allow you to live with them for a bit, or look around for some short term lease apartments. Investors might notice the increase in the median number of days more than other sellers as their holding costs go up if they don't sell right away. Investors should plan for at least six weeks to two months on the market when figuring out their budget for holding costs.
November Average Sales Price
Sales appreciation has really been unreal in our area over the last three years with many home seeing 40 to 50% increase in the value of their homes. Although sellers love this, it does put a burden on the market as buyers get hit with higher mortgage interest rates which mean they can afford less. The sales appreciation is a double whammy as they suddenly can't even afford most of the average priced homes on the market. For our coverage area, we saw the average price go up from $296,000 to $299,000. You can imagine how many individuals this forces out of the market as many people have not seen much in the way of wage increases. If you can't afford more than $150,000 home, your options are few and far between. With the right agent, however, you can get a home. Let's chat if you want to find a home to call your own.