Happy Holidays!  This is my favorite month of the year as we celebrate annual traditions from many different faiths and backgrounds.   I spend my time with my family spread throughout Texas, trying to get to each one during the two month long holiday season.    Real estate in Fort Worth has not slowed down for the holidays.  We are still seeing a strong market, although it is not the overheated market we have experienced in recent years.   Before we get to the numbers, let's look at the news of the week.
Our first bit of news is about how we saw the biggest slide in home sales in seven years.  My favorite Real Estate journalist, Steve Brown over at the Dallas Morning News, wrote a nice article about the new numbers.    Eight percent drop from this time last year across the region.   Steve did quote Jim Gaines from the Texas A&M Real Estate Center about how we shouldn't panic quite yet.
"The year-to-date sales numbers are not nearly as bad" as November's, said Dr. James Gaines, chief economist with the Real Estate Center. "Once we get December numbers, the year might be down 1 or 2 percent from last year.
"The level of activity is still very much robust," Gaines said. "We don't see the sky falling at all."
Some experts blame the higher interest rates for the decline in the market while others it is the buyer's perceptions about the market, not their financial situations,  playing a bigger role in the slow down.   With inventory staying limited in many places in the region, prices should continue to climb in 2019 and even 2020.  Overall, 2018 is shaping up to the second best year on record.   I am cautiously optimistic about the slow down.  It will be interesting to see which experts end up being correct.  This expert thinks the market will stay stagnant in 2019 with only 1 to 2 percent raises in sales prices and sales themselves will be flat.   Too much press about the impending doom of the economy is not encouraging to buyers.
This next article is interesting to me because it explores if an area is better suited for renters to rent or buyers to buy.   HomeArea.com did a study to find out which areas are more rent friendly versus purchase friendly.   The winner of the rent friendly areas are Frisco, Plano and Mckinney.  The purchase friendly areas include Mesquite, Grand Prairie and Garland (there is Garland again…three months in a row).   HomeArea looks at different census data and has developed a ratio by dividing the median sales price by median annual rent, to determine rent vs buy in each zip code.   Fifteen or higher indicates an area is probably better priced to rent than to own.   Mesquite had a ratio of 13.5 while Frisco had a ratio of 27.    Does it really play out this way?  Renting is better than buying?   I still think that owning a home is one of the best ways to accumulate wealth in your lifetime, but there has been plenty of press lately claiming otherwise.  I guess we can agree to disagree!
The last news story goes into detail about where flipping is still hot in the region. Across the country, we have actually seen a decrease in flipping due mostly to the higher interest rates.    We are at lowest level of flipping since 2009 with numbers going down for the third quarter in a row.   Here in Dallas-Fort Worth, we saw 5% of the sold properties go to flippers which puts in the top list for the country.   The best places to flip in the Dallas-Fort Worth area include several zips in Dallas, two in Mesquite, Haltom City and Fort Worth.    The winner zip, although, belongs to South Oak Cliff in Dallas with a whooping 26.8% of the sold properties going to flippers.
Before we go into the numbers, here is the geographic area covered we use for them.
November Inventory of Homes
With real estate in Fort Worth, our months inventory has increased 25% since 2016 with it taking 2.3 months for the homes on the market to sell out to the buyers looking for a home.   Six months inventory is considered by many experts to be a normal market.   Inventory of Homes is a great statistic for buyers and sellers to use as they build a strategy to reach their goals of buying or selling a house.   Sellers know a small inventory means the competition will be fierce so it is important to price the home correctly, and be persistent in keeping up a good presentation for buyers coming to see the home.   Buyers will look at several homes in their home search.  You want your home to stand out in their minds.   Buyers should realize that with more inventory,  you have some time to get over to the home to see it.  With homes that look good online and seem to be price competitively, you still need to see the listing as soon as possible so you can get an offer in quickly.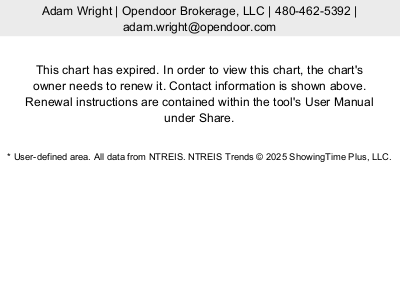 November Median Days on Market
As we look at real estate in Fort Worth, one of the more alarming statistic is the increase in days it takes for a home  to sell.  From this time last year, we have seen 45% increase in the days on market for properties.  This means it now takes 45% longer to sell your home than it did this time last year.  With an increase in inventory, this should not come as a surprise as buyers realize they will have options to consider so they are not putting in offers as quickly.   At the same time, sellers need to take a step back and realize that this market is still strong for them, which means the 29 days it takes to sell a house is still very good historically.   It was not too long ago where it was 50 plus days to sell a home in this market.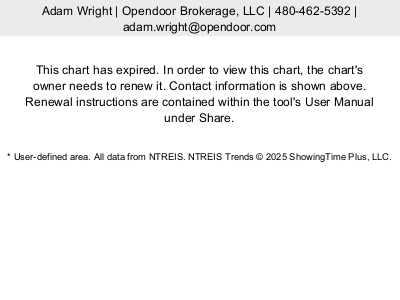 November Average Sales Price
Our average sales price in our designated geographic area is still seeing a nice uptick in its numbers with the average price reaching $318,397, up 5.9% from this time last November.   It is still a great time for sellers to reach out to a Realtor to explore selling their home.  With mortgage rates going up, you do want to explore carefully what it means to your monthly housing costs to get another residence.   Sellers looking to downsize, or get out of owning a home all together to rent.   If you were hoping to up-size your home, it is also be a good time to consider selling as conforming loan limits have increased significantly.   This development means you can get larger mortgage amounts conforming to  the purchasing guidelines of Freddie Mac and Fannie Mae, which bring lower interest rates than Jumbo loans.