Welcome to the February edition of this monthly post.  Ten times each year, I write up a post about real estate in Fort Worth and surrounding areas.  I amaze readers with my vast knowledge of the real estate market and share news that I found worthy of your time.  My goal is to inform and educate you on real estate in Fort Worth so you can make better decisions for you and your family (including your pets).
First, lets review the interesting news from the last month.   The first article,  2018 Real Estate Outlook: Dallas Still a Top U.S. Market, comes from Dallas Innovates and covers what we can expect this year in terms of real estate.    According to a study from PwC and the Urban Land Institute, Dallas ranks fifth in the list of US Markets to watch.  This drops Dallas from the 2nd spot last year and the top spot in 2016.   The other cities in the top five were Seattle (1), Austin (2), Salt Lake City (3) and Raleigh/Durham (4).   The rise of secondary markets, markets not in major urban centers, has pushed many cities toward the top including Austin as buyers start to look for markets that fit their lifestyle and are away from the hub of the major cities.
"We are seeing increased interest in secondary markets especially those that are investing in the livability of their communities,"
This quote came from a presentation made by R. Byran Carlock, head of the real estate division at PwC.   He also mentioned that we can continue to see an evolution of the retail industry in 2018, and Dallas area home builders are some of the best in the country in using technology to reduce costs.   On the good news front, he mentioned that Dallas area home owners won't be too affected by the recent tax law changes as the median home price is still in the $200,000s.
As many of your know, my daughter started school at the University of North Texas this last fall, so my eye is drawn to articles highlighting difficulties students are facing in the current market.   Southern Methodist University (SMU)  had a nice article about the recent issues entitled, Dallas Housing Market Inflation Creates Difficulties for Students.   This article makes me worried as a dad since my daughter plans to look for housing in a couple of years.   SMU students are paying outlandish prices for 3 bedroom homes to the tune of $4000.  TCU students in Fort Worth have a little better with one bedroom homes averaging around $800 a month.  The article details the reasons, which should be nothing new for anyone reading my posts on a regular basis, there are more people looking to rent or buy than we have available houses.  It is the typical supply and demand situation and we don't see it changing much this year.   Although, we might be seeing something next year.
For my final news article dealing with real estate in Fort Worth, we look to an article in the CultureMap Dallas, Dallas home values soar past $500 billion during record breaking year.    We did good in 2017 when it comes to real estate.   Across the nation, we saw prices escalate to a total value of 31.8 trillion.  Dallas-Fort Worth saw the greatest increase in Texas with a 12.3 percent to $517.8 billion.   in fact, we were third in the nation only behind Columbus,Ohio and San Jose, CA.   Renters paid a lot more as well, $485.6 Billion, a $4.9 billion increase from 2016.   The report was from Zillow and ended by saying that they don't see much changing in 2018 so hold on to hats, its going to be a bumpy ride!
Before we get into the numbers, I have to a promote a new page that we created, called Sadie's Yard.  This site was created as a result of a survey that found 1 in 3 millennials bought their first house in part due to wanting a better yard for their dog.   With this in mind, Sadie's Yard will be a one stop shop for buyers to find a perfect yard for their furry best friends.  Check it out at sadiesyard.com.
Now onto the numbers…please find the area the numbers cover below.  I do all my marketing push to this area and thus run my numbers based on it.   I will do business anywhere when it comes to real estate.  I love it and will talk your ear off about it if you let me.
January Inventory of Homes
As you probably know, the number homes that is available to buy in the North Texas area is very limited right now.  How do we know this?  We look at the months supply of homes on the market, meaning that we look closely at how many months it will take for the current number of homes to sell completely out.   Six months is considered a healthy market while anything under is considered a seller's market and over six months is considered a buyer's market.    From the chart below, you can see that we currently at 1.5 months, which oddly is the same amount we were at this time last year.   In 2016, we were at 1.4 percent so it has gone up 7 percent, but we just don't have enough homes on the market.  Home owners should seriously think about selling their home right now as you will most likely get the price you want for the property.   You need to be sure to have a clean presentation by taking care of paint and floors.   Be sure to also price the home correctly as buyers will reject over priced homes very quickly.   Buyers need to move fast on homes and not wait until the weekend or you won't have the property available to see any longer.   You need to make sure you have a pre-approval letter ready to go so you can get an offer in quickly.  Offers should be aggressive, but still make sense financially.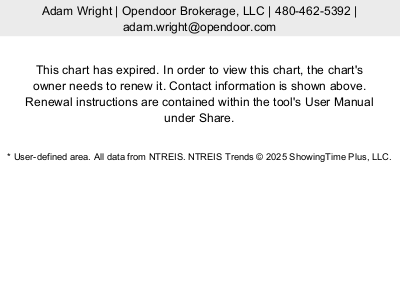 January Median Days on the Market
How long does it take to sell a home?  In our geographic area, it takes 25 days,which is actually up 4 days from last year.   There are any number of reasons why a home does not sell quickly.   Most often than not, the house is priced incorrectly. Sellers need to be sure to stay within the range that the comparable properties are indicating.   If your realtor has not gotten you a Comparative Market Analysis yet, you need to request one.  This document takes properties that have sold or currently active on the market and lays out the specifics about each property.  As part of the document, your realtor should have give you a range of possible list prices based on the comps (property condition also plays a role).   You don't want to stray above this range or you face the market rejecting your list price.   Buyers should be sure that your agent does the same for any property you might want to buy.  With the sales prices accelerating at such a pace, many sellers are trying to take advantage by overpricing their homes in the hope buyers will pay it.   Never pay an outlandish price for a house.  You don't want to set yourself for a future shock when the prices go back down and you find yourself even further under water.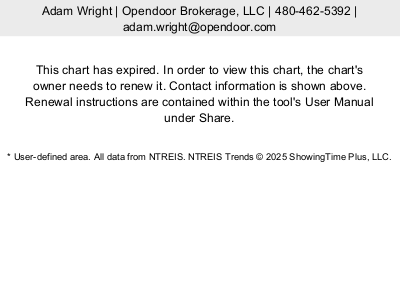 January Average Sales Price
The past few years, we have seen sales prices rise more than 10 percent annually.   In 2018, very few people feel this trend will continue.  Most industry experts, including yours truly, are predicting single digit gains in sales prices.   As you can see form the chart below, we saw a 2.8% rise in sales prices from this time last year, which is much less than the 12.8% we saw last year.   Sellers should really weigh whether it is worth waiting or too risky not to sell this year.   If you are interested in selling, let's chat.