Welcome to the February edition of my monthly musings on real estate in Fort Worth and surrounding areas. February is the month of lovers and when people begin to think about their real estate needs for the upcoming year. March is always the kickoff of the busy season for me and doesn't stop until the holidays rolls around in December. With this in mind, my monthly column will get your fired up with news about real estate in Fort Worth and give you three distinct numbers that will help to craft your strategy and tactics for the upcoming busy season.
The first bit of news I wanted to share is about what buyers are facing this upcoming season. This article in the Fort Worth Star-Telegram highlights that most homebuyers are not finding homes that they want. We apparently rank as number one for the being the most "mismatched" market in the country. What does this mean? It means we have a surplus of premium homes and not enough affordable homes.
In Dallas, 76 percent of listings are premium homes, while only half of all searches are for premium homes. The other half are for starter and trade-up homes, which only make up 24 percent of the listings. The numbers are similar in Fort Worth, with higher-priced homes comprising 73 percent of listings but only 52 percent of searches. The remaining 48 percent of searches are for starter and trade-up homes, which only make up 27 percent of the listings.
As I have been writing about for the last year, we simply do not have enough affordable homes in the area to accommodate the demand. First time home buyers, or buyers looking to move up to mid-level homes, are going to find a very small inventory of homes matching their specs. Sellers of these premium homes might also face longer days on market due to having fewer buyers. From a seller's standpoint for the starter and mid-level homes, there is not a better time to sell as homes are selling for higher prices than ever, and selling very quickly, compared to past historical markets. If you have thought about selling your home, now would be the time for us to chat.
Since we have mentioned briefly premium/luxury homes, I also found this great article about four luxury mainstays on their way out of the "trending" pool. These are items have been the "must-haves" of a luxury property, but for one reason or another are no longer hot items. Home theaters were all the range in the first half of this decade in the tune of $1.4 billion industry sales. Luxury buyers wanted the full IMAX experience and the ability to see first run movies as they were being shown in the theaters. Now, buyers are leaning towards fully VR experiences by having rooms set up with nothing in them, but black walls so the VR goggles can work more easily, creating a real "holodeck for the consumer." Master Suites were the next trophy feature that many luxury buyers are foresaking today. Instead, the buyers want a "jigsaw" of rooms built together like library, larger spa like bathroom and larger dressing rooms. In this way, they can get more done without leaving the comfort of their bedrooms. The final two are garage space, as more and more people opt for ride sharing, and the showcase kitchen since food services like Blue Apron allow for prepared meals to be delivered every day so the need to cook and store food is lessened.
Finally, the last bit of news is about our recent slowdown in economic development in Fort Worth. According to this article, the Fort Worth Chamber of Commerce has seen less interest in moving here to Fort Worth. The reason is pretty simple: the 2016 election. No one knew what was going to happen so people went into hibernation until the election results were finalized. Even now, the chamber is expecting a slower year in 2017 due to the uncertainty of who will be advising the Trump administration on business matters. We are still a great place to live with an anticipated 134,000 jobs being created in the area, which will bring in more people (who will need a place to live!), with the population expected to hit 1 million individuals by 2022. In an odd aside in the article, it seems that drones will soon be flying our skies here in Fort Worth as Amazon has requested permission to start using drones for deliveries. Some luxury apartment complexes are even building drone landing pads for easier delivery of merchandise. Pretty cool!
Now for the monthly numbers…
As always, these numbers cover the area below that is my main focus of marketing and advertising efforts. I do business all over Texas, however, and will talk real estate with anyone in the world. Just give me a call so we can chat!
January Inventory of Homes
As expected with real estate in Fort Worth, we have not seen any change in the level of homes available on the market. Six months supply, the number of months it would take the current inventory to sell out, is considered a healthy market with a good mixture of sellers and buyers. We have been at 1.4 months the last two years. The low inventory causes hassles for buyers as there are not enough options when it comes to homes. I have had clients look for months for a home. It does take patience and a good strong fortitude to be a buyer in the market. You have to wait for the right property to come on the market and then spring into action when it does become available. Sellers will be pleased with how much interest their home will garner because of how many buyers still searching for a home. If you have ever thought about selling your home, I would highly recommend, we have a chat about it. There is not a better time to do so.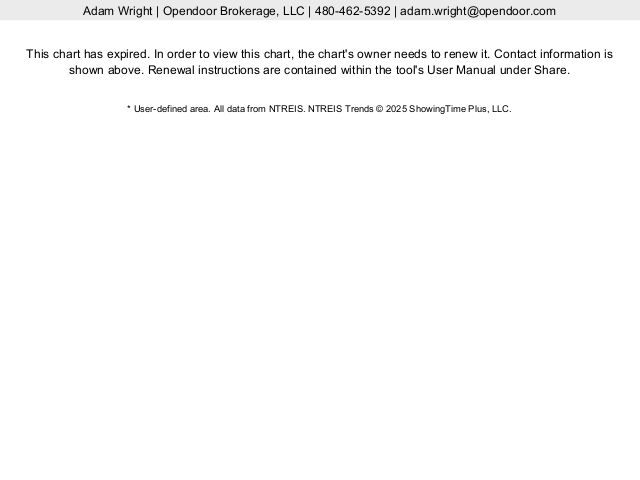 January Median Days on Market
As one would expect in a tight seller's market, we are seeing homes go very quickly. Currently, it takes about 20 days for a home to be sold in my coverage area. For sellers, the fact their home sells so fast is fantastic, but it does cause some challenges for them as well. Sellers will need to be sure to have some plans in place on where to move when their home sells quickly. We are still seeing sellers get caught with no place to go when their homes sell much more quickly than ever. This includes new home builds. I had a conversation with one builder this week where they insisted on getting my client's home on the market as quickly as possible. When I explained that he needed to wait a couple of months so he wouldn't have to live with his in-laws as much, the builder just shrugged. They want to see my client's commitment to selling their current home before building their new one. It takes about six months for a home to be built so you can see how some sellers face some challenges if their homes sell in 20 days or less.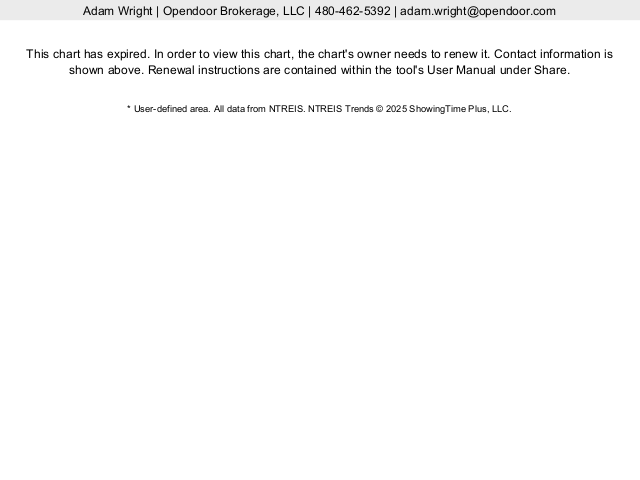 January Average Sales Price
The escalation of sales prices continues this year as it did last year. We have seen a 15.5% jump in sales prices over the last two years. To put that in perspective, a $200,000 home two years ago would go for $231,000 this year (depending on condition and other market indicators). Buyers are already facing long odds in this market and higher sales prices don't make it any easier. Of course, sellers are really loving this market and I encourage everyone to see where they stand on their home value by contacting me. I would be happy to give them a Comparative Market Analysis for their home. I am sure you will be surprised where you stand with it.