Happy February! I am grateful you took some time out of your busy day to read my latest monthly musings about real estate in Fort Worth and surrounding areas. Each month, I tackle the local real estate market by looking at some recent news and give you three pertinent numbers that exemplify the current state of real estate in Fort Worth. This month, I am happy to report that agents in the field are starting to see some activity, which indicates to me that we are starting off the year strong.
Our first news item is from my favorite real estate blog over at Dallas Morning News. They wrote an interesting blog post about how our market is now trailing the rest of the country when it comes to price gains. Nationwide we saw a 5.2% increase in prices while here at home we saw 4%. Four percent is still a nice uptick in prices, but not like we have seen in recent history. We are only seeing about half the growth of the last year. From my standpoint, sellers should be looking to sell if they had been waiting for the prices to reach their peak. Buyers can relax a bit as they won't see prices jump a percent every month this year so their preapproval loan will generally buy the same priced house no matter when they purchase it.
Over at the World Property Journal, we saw an interesting post about how much profit sellers are realizing right now when they sell their homes. We have realized new record levels with the average price gain of $61K for the sale of homes. This is up from $50K in 2017. Not bad! Sellers are getting a 32% return on the investment in their properties, which is the highest we have seen in over a decade. Another interesting tidbit of data revealed in the post is that we are staying in our homes longer than in the past. We now average 8 years before we sell a home. For sellers, this means you might be through a full cycle before you need to sell your house. Of course, you build up more equity, which leads to the higher profits. It is a good time to sell that house if you have been living in it since the beginning of the decade.
Our final news also comes from our favorite real estate blog where they detailed how much better Tarrant County is right now for real estate than other locations in the region. We had the smallest drop in sales (8.3%) here in Tarrant county and had more total sales by real estate agents (2035) than other counties. As we continue to have employers relocate to Tarrant County, the jobs market will continue to see job growth, which means more people will be moving here and need housing. With the loss in home sales, inventory is up so buyers are in a great position to come back to the market to find a home to buy for their families.
Before we get into the numbers, let's look at the geographic area we cover in these posts. It is a good sampling of the market overall. If you want specific data on a specific area, let us know. Be happy to help!
January Inventory of Homes
As you might have heard in the mainstream press, we are seeing more and more homes on the market so inventory has moved higher than we have seen in recent years. For our coverage area, we saw a 33% increase in the number of homes currently on the market today. We are at two months of inventory, which is still considered a strong seller's market (above 6 months is considered a buyer's market).
What this means for sellers: Sellers need to realize that the days of buyers lining up to see their homes on the first weekend might be a thing of the past. In markets where homes don't sell immediately, it is more important than ever to make sure you have priced your home correctly. Price drops will look bad for your property. Buyers are wondering what is wrong with the property when they see the price drop. If you are worried about selling it too low, you will most likely find yourself marking it back down when you price it too high. Most often, it it will be lowered to the price point where you were worried it was too low.
What this means for buyers: It is nice to have more options. Missing in Action buyers need to come back to the market to reexamine what is currently available. With mortgage rates holding steady (for the time being), now is a better time to go house hunting than we have seen in a couple of years. Don't wait any longer. Get back out there!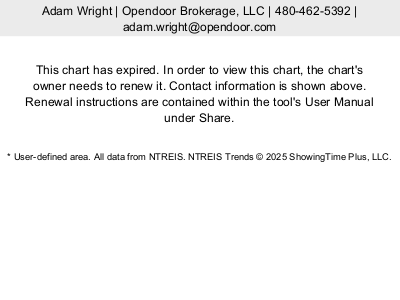 January Median Days on Market
We saw a 38% increase in the days on market in our coverage area. It is currently taking 36 days to sell a house. Back in 2017, it took 21 days. December 2018 it took 30 days. No matter how you look at it. Homes are staying on the market longer.
What this means for sellers: Showings will last longer and you will get more of them. The frustration many sellers feel from showings will drive many home owners to work with companies like Opendoor where there are no showings. However, it is advisable to look at the bottom line to see if what you might get more money selling the home the traditional way. If it means a significant more profit, a few more days of showings might be worth it.
What this means for buyers: Buyers carry a bit more negotiation power in markets where homes don't sell as quickly. Sellers don't like to wait long to sell their home and become more willing to listen to lower offers to get the process "over with". However, buyers need to realize that this is still a strong seller's market so it is a good tactic to offer lower price, but don't expect any full fledged bargains. Sellers are not that impatient.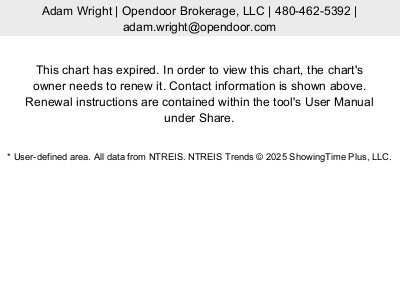 January Averages Sales Price
We did still see some appreciation in the sales price in our coverage area. After all, inventory is still small so appreciation will continue until we get more homes on the market and demand falters to a point where prices remain stable. We are currently selling homes for $322K, which is a 9% increase from this time last year.
What this means for sellers: Sellers can rejoice that we are still expecting some appreciation in 2019. The amount won't reach the double digits we have been seeing but we will see some appreciation. In fact, some industry experts believe our current market will continue into the next decade. Jon Baker is my broker at NextHome and he recently posted to Facebook about a conference he attended here in DFW.
What this means for buyers: Mortgage rates are remaining steady right now. Don't wait too long to get into the market or you will see some of your buying power disappear. Higher prices means less home you can afford with your mortgage. The Spring rush starts in March. You might want to think about getting in the hunt earlier versus later.