Welcome to my July's post about real estate in Fort Worth and surrounding areas.   Each month, i shock and amaze you with my ability to put analysis to the numbers that mean the most to buyers, sellers and investors of real estate in Fort Worth.   At the very least, I will interest you!   I love July (like I do most of the months) because we celebrate our country's birthday and it is one of the busiest months of the year for me when it comes to Real Estate.  Most people wake up and realize very quickly that they now only have six weeks to find a house and purchase it before school starts.   I expect I will be busy until labor day.
The industry news spotlights has many of the same statistics and highlights we are used to seeing in this red hot seller's market.   Steve Brown over at the Dallas Morning News continues his great reporting in this article, where he highlights yet another record breaking month in terms of sales volume.   Over the entire area, we are seeing 13% more homes sold than we did in June of last year.   We sold over 11,000 homes in June, over 51,000 in 2017 which is 5 percent higher than the first half of 2016.   Dr. James Gaines was quoted as the mortgage interest increase might be the reason for the sudden rush to buy properties.  Buyers want to get their homes bought before mortgages go up too much.    We also might be seeing the beginning of the end of low inventory in the area.
At the end of June there were 11 percent more houses listed for sale with agents in North Texas than a year earlier. Almost 22,000 houses were on the market.
We are still low in inventory at 2.6 months supply, but the increase could be contributed to the large number of homes I see get drastically reduced this month as sellers are having to bring their asking prices back down to earth when they are not selling immediately.   Even with my own listings, I have noticed a slow down, which the extra inventory could be contributing to the slow down (as little as it is).
NBC 5 did a story on how wages have not been keeping up with the sales price increase we have seen in the last three years, contributing to certain individuals being caught in the rental whirlpool of never being able to own a home.   I am sure that wages not keeping up with inflation is no surprise to many of the readers of these posts.  However, NBC5 did a good job connecting the lack of a wage increase to buyer's inability to afford housing beyond renting.   As I have written many times on this website,  sales prices of homes continue to go up. Wages have only gone up moderately, 11 percent. while housing has seen some dramatic shifts.
In that same time, the price of a home has risen much more dramatically, according to Case-Shiller, which studies home price trends in major markets across the country and converts them to a score. In May 2007 that score for the Dallas area was 125.49. Ten years later, the Dallas housing market score increased 39.7 percent to 175.26.Source:  DFW Housing Market Inflation Outpaces Wage Increases: Experts | NBC 5 Dallas-Fort Worth
The last article I will highlight today comes from the Dallas Business Journal where they write about how Dallas and Fort Worth are in the top five of real estate markets, according to TenX, a real estate industry tracking firm.  TenX based the rankings on the overall economic strength of the areas including real estate industry fundamentals.   With real estate in Fort Worth, we are ranked third in the nation behind Nashville and Orlando. Dallas is fourth.  Our friends down in San Antonio rank number 5 on the list.  Of course, Fort Worth being a hotter market right now is wonderful news to me.  I often explain to out of state investors, who call me, that Dallas gets all the press, but not to forget Fort Worth as a valuable real estate option.  I had one investor take me at my word last year and he bought three properties.   You can do well for yourself by investing in Fort Worth.  If you want to know more, please don't hesitate to reach out to me so we can chat about some of the investor programs (including my Flip Worthy program) we have available.
Before we get the numbers for the area, here is the area that we cover with our marketing dollars.  I drive to where the deals are and will help anyone in Texas with their real estate needs, but this area is where we live and play so we like to brag about the market here.
June Inventory of Homes
As Steve Brown described in his article, we are seeing a slight increase in inventory across the area including my own farming area.   It went up 10% since this time last year to 2.2 months of supply available for buyers.   Basically, we real estate experts look at the number of homes on the market right now and how long it would take to sell them all as a guide to the health of the market.   Six months is considered a balanced market where you have similar number of sellers and buyers.   Anything below six means you are in a seller's market while above means you are in a buyer's market.   Two months is still a very strong seller's market, but this is the first increase I remember seeing in over an year.  Sellers can still rejoice at the thought that their home will sell in this market if they present it correctly.  Buyers will need to wait a bit longer to see more homes come on the market, but this increase might be the beginning of the end of the seller's market in DFW.  We will have to wait and see.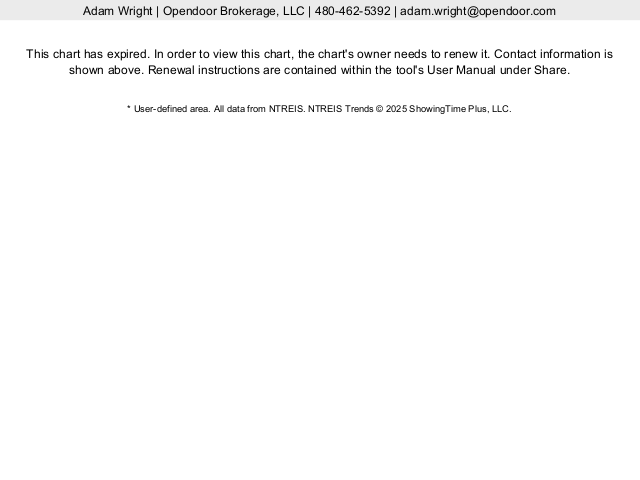 June Median Days on Market
Despite more homes on the market in my area, there is still few homes that do not sell quickly as the median days on market for the area is 9 days, which is down 77% from this time in 2015.   It is best for buyers to be in tune with their buyer's agent and have word of a property as it comes on the market so it can be seen as quickly as possible.    Ask your agent to send you updates from the MLS as they come on the market so as soon as a listing is added, it will shoot out an email to you and your agent.   Go see it right away.  If it marks off most of the items on your list, have your agent put in an offer.  I recommend you go above asking if agent gets any hints of competing offers.   You don't want to go crazy on the offer price, but in this market, the seller is looking for a gold mine and will react more quickly if they are getting more for their home than they asked.  You might be even able to convince the seller to take your offer before he or she gets any other ones.   Sellers should be ready to move quickly which means you need to sit down and plan out where you will be moving and how.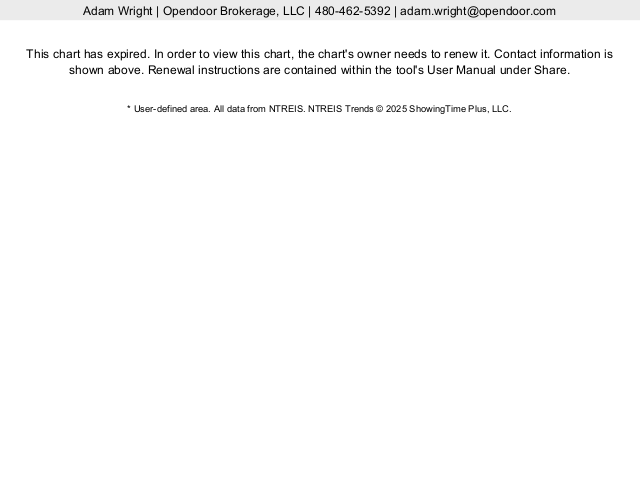 June Average Sales Price
For most readers, this is the statistic that they want to know about more than any other.  How much can I sell my home for?   It continues to amaze me how much and how quickly the sales prices in this area go up.   We saw another 9.8% increase in the average sales price.  The average sales price is now just under $325K.  Amazing!   If you are seller, now is the time to do it as we are seeing signs of the market slowing down for you and I don't really know how much longer we can keep seeing this price escalation.   There will be a price adjustment eventually so if you want to take advantage of this market, give me a call and let's chat!