Happy March! This is the month where we celebrate St. Patrick's day, Texas Independence and Pi Day. We also get mad about basketball and watch the World Baseball Classic (at least this year). Despite this (and setting our clocks forward), real estate keeps chugging along with more news and monthly numbers. For those who have never ready my monthly musings about real estate in Fort Worth and surrounding areas, I do this every month where I present interesting news items and present you with three numbers that help to frame the current real estate market in North Texas.
Our first item of news comes from Culturemap. Dallas- Fort Worth stands as one of the best investment markets in 2017, according to the National Single-Family Rental Research (SFR) Report. According to the report, rent is expected to go up 3.5% while vacancy rates drops to 6.7%, making DFW one of the best places to be a landlord. Why? We have seen exceptional job growth in the area, which brings in the people. This fact coupled with the low inventory (see numbers below) and you can understand why most people have to rent versus purchase a home. The study further explains why now is a great time to be a real estate investor in DFW.
The study breaks it down even further, pointing out that "Unlike many investment markets, investors in Dallas are moving up the quality scale, while traditional buyers are moving in the opposite direction. With strong price growth, first-time buyers are being priced out of the market, though stable job gains will keep those would-be homeowners renting in similar neighborhoods. With cap rates above 6 percent and strong fundamentals, investors should reap short- and long-term gains."
With all this great news about real estate in Fort Worth and surrounding areas, it seems to cry out for a bubble of some sort. This article from the Dallas Business Journal quotes two economists, Tom Wilson of Residential Strategies and Jim Gaines of the Texas A&M Real Estate Center, that they see the upwards trend continuing for the foreseeable future.
The Texas Association of Realtorsreleased its year-end report for 2016 on Tuesday, which showed Dallas-Fort Worth-Arlington home sales grew 4.8 percent in 2016, with 98,625 existing single-family home sales. In that time, home prices rose 9.4 percent to $232,000, according to the data
This exciting data is hampered somewhat when it comes to affordable housing in Texas. Developers are working fervently to fill the demand for housing, but only about 16% of these homes are affordable. Developers are also facing stricter regulation and major labor shortages. This lack of new homes available to individuals making below $70K a year means they have to look at existing homes along with the many other buyers doing the same. Competition for affordable homes is intense right now!
With all this fierce competition for homes, real estate in Fort Worth has seen some major price escalations, which I believe are very artificial in nature with buyers putting outlandish offers on homes (sometimes as much as $30K above asking). If the ten year real estate cycle, which began in 2008, holds true, we are looking at some possible major price corrections in the next few years. I am not the only one who believes as such. Fitch Ratings states that DFW homes prices are overheated by 14% as indicated by this article found on the WFAA website. What does this mean? If this is true, the average price of $232K in the DFW area should be closer to $200k. Buyers beware! You don't want to end up underwater on a property if you plan to move in less than 10 years. You might end up owing more than your house is valued.
Before we get into the numbers for real estate in Fort Worth, here is my primary coverage area that I focus most of my marketing budget. I do real estate everywhere and working with investors, I tend to drive for the dollars!
February Inventory of Homes
Inventory of homes in the Alliance area, and the entire North Texas area, continues to be tight. Inventory totals indicate how many months it would take for homes to sell out, or turnover. We real estate experts agree that six months supply is a sign of a healthy market where the number of homes matches the number of buyers. If we have more homes than buyers than it goes higher than six months. If we have less homes than buyers, the number goes down. As you can see from the graph below, my coverage area is currently at 1.4 months, unchanged from the previous year. My own personal experience has been similar for the last two years as well. I average two to three properties a week matching the specs of any one of my buyers. Once these homes come on the market, we have to go see the home that day and put in an offer that evening if it is the right property. I would say that 90 percent of the properties go into a multiple offer situation the morning the property is listed. Buyers need to have some strong fortitude and patience to get into a home in this market. If you are a seller, however, there is not a better time to sell as long as you work out where to live after you homes sells fast. You should work with your agent on how to do this. I know I do with all my sellers.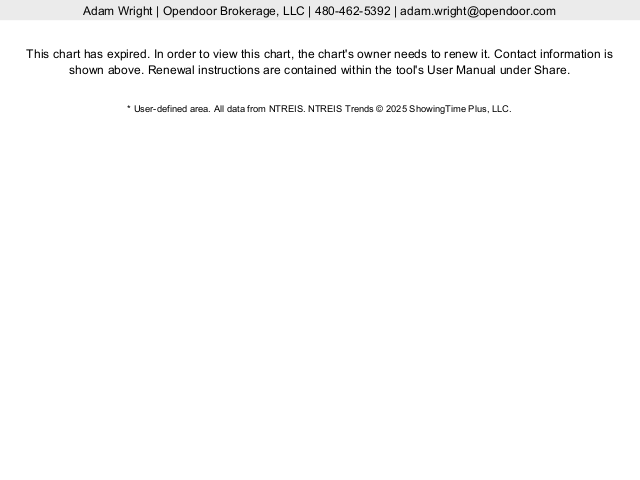 February Median Days on Market
How many days does it take for a home to sell in my coverage area? Two weeks is the median number of days right now, which has actually fallen since this time last year by three days. To put this in perspective, my house was for sale back in 2012 and we were told the median days on market was 59 days. I live in my coverage area. For sellers, you have to make sure you home is presentable to peak the interest of buyers. As with anything you sell, presentation matters. If your home does not look its best, you stand a chance of being on the market longer. In a weird twist, I have seen recently that homes that are trashed out but priced to sell to investors also sell very fast with multiple offers. It is only the homes that are priced to sell at market value that need to be clean and well kept. Otherwise you face a longer wait to sell your home. A good rule of thumb is that if you have no offers in two weeks, you need to rethink your strategy and figure out what is preventing your home from selling. You also need to check the list price, overprice homes never sell.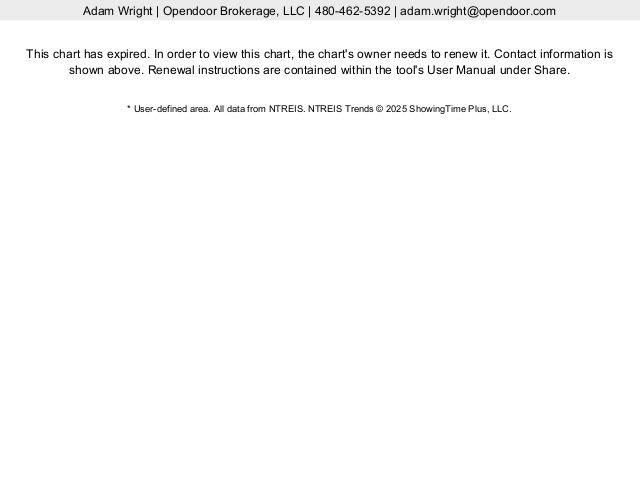 February Average Sales Price
As always, I always leave the best number for last. How much can I sell my home for in this market? The average in my coverage area has jumped another 12% since this time last year. We are looking at some historical high numbers for homes and it never seems to stop going up. Buyers should be cautious of spending too much on a home for all the reasons we have already discussed. Sellers should be cautious about pricing homes too high unless it is justified through data or upgrades done to the property. It is a crazy time in real estate, but with the right help you can make sense of it all. Let's chat if you want to buy a home, sell a home or invest in real estate. Until next month!