Welcome to May! My favorite month of the year second to October, November and December. You ask why? It is the beginning of summer and I get to celebrate another year on this planet. Somehow I have made it through 47 years and couldn't be more content with my life. I am one lucky guy. I am married to my soulmate, two great kids, own my own house and have the world's best job. I get to help people buy, sell and invest in real estate. This monthly post on the current market conditions and news for real estate in Fort Worth and surrounding areas is one way that I get to enjoy my job. I love talking and writing about the topic. So, let's get right into the news from the last month and then we will reveal numbers.
For those of you who have never read my monthly musings, I do my best to find some interesting news in the last 30 days that do a good job of showing a certain aspect of real estate in Fort Worth. Since I am from the age before digital ruled the content landscape, I still fall back to newspapers for my industry news. I will often also refer to some industry websites and online mags for some news. I find the reporting done by both the Dallas Morning News (aka staff writer Steve Brown) and the Fort Worth Star Telegram to be top notch when it comes to capturing the reality of the current real estate market. This last month, the Fort Worth Star Telegram had a fantastic article on the tough market we have for buyers right now. For anyone who reads my blog on a regular basis, you know we are in the midst of a tight inventory that makes for some weird and wild steps taken by buyers today. In this article, it highlights some of the undertakings of some buyers. Buyers are facing being homeless if they sell their current home too quickly and might end up offering way above asking to get a home that only marks off some of their want list, having to "budge on their wish list" a bit. One of the more striking quotes in the article has to do with the number of moderately priced homes currently in the market.
In 2011, roughly 74 percent of the sales in Fort Worth were for homes valued under $200,000. But five years later, about 52 percent were under that amount and the number of sales in that category were declining, said Jim Gaines, chief economist at the Texas A&M Real Estate Center.
I also find the discussion on the high sales price interesting as some of the realtors quoted believe we won't see the sales prices go down anytime soon. I have been writing for the last year or so that I believe we are overvalued by about 15% and we will see this corrected in the coming year. Apparently, some realtors disagree with me (horror!) and it is interesting to see some of them believe that we will not go back down, just flatten out. No matter what happens in the future, we are still in a tight seller's market and this article does a great job explaining the reasons. Make sure to check it out.
Steve Brown touched on the high sales prices we are seeing throughout the area in this blog post. Across the area, we saw a 12 percent jump in sales prices with a median sales price just north of $240,000. We sold over 9,000 homes in April, a five percent jump from the year before and we broke records. The biggest jump came in homes over $1 million, which caused a large increase in the overall dollar value of homes moving to $473 million or 40 percent higher than the first four months of 2016. Ironically, the inventory went up across the area by 5 percent, but with it being so low already, we still have a very low number of homes for sale in the area. (If you are curious about how these numbers compare to the Alliance corridor, makes sure to keep reading.)
In another blog post by Steve Brown, he discusses how the area has now fully recovered from the crash in 2008 with 93 percent of Dallas homes and 94 percent of Fort Worth homes values now at or above the numbers we saw after the crash. We are the third best recovering market in the country with only Denver and San Francisco beating us out. In fact, to my utter astonishment, most of the country is still not even close with only 34 percent of the homes regaining their highest values from the 2000s.
"In sum, the U.S. housing market recovery looks very different when examining the value of individual homes," Trulia analysts say. "Across the largest metropolitan areas, the recovery has been limited to a mix of economically booming metros in the West and metros in the South that were relatively unaffected by the housing market downturn. Outside of these metros, the recovery looks very different."
Before we get into the numbers for the month, a little of what we do at Integrity 1st Real Estate. We are a small brokerage lead by the great Jon Baker, who purposely keeps it small so we don't lose the personal touch we provide to our clients. We keep ourselves busy but we never forget that the customer comes first in all of our dealings. We work the entire area, but I focus marketing and farming efforts on the area below.
April Inventory of Homes
As you know by reading this blog post, we currently have a shortage of homes available on the market right now. The number has not changed in the last year holding steady at 1.7 months supply. Please remember that we consider anything around 6 months to be a healthy market where you have a good balance of buyers and sellers. We have been below two for the last three years. Like the Fort Worth Star Telegram article so very well illustrates, this means buyers have to be aggressive and quick to get a property. Your agent should be sending you properties on a daily basis to go see and consider putting in offers above asking. I don't really believe in making outlandish offers unless it is warranted (like you need the house because you sold your own very quickly). You can also be aggressive with you offers by taking some of the misc fees off the seller's plate like survey, title policy, and closing cost assistance(don't ask for it).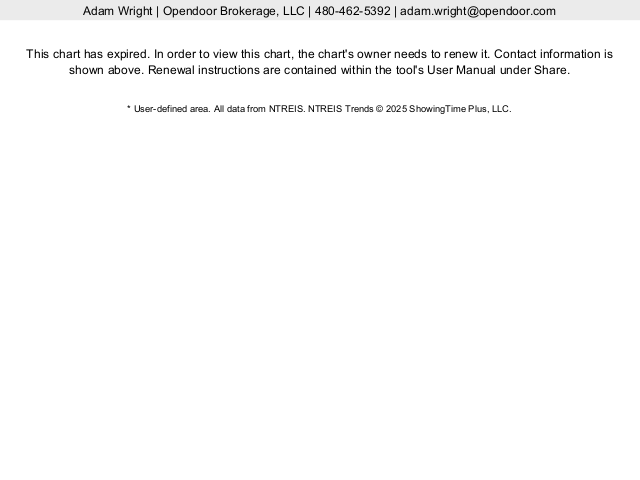 April Median Days on Market
For this statistic, you can truly see how real estate in Fort Worth has changed in the last two years. In 2015, it took sellers about 33 days to sell their home. We are actually up a day from this point last year moving from 8 days to 9 days. Homes move fast in this market which reinforces my previous points on buyers moving fast. For sellers, you need to be sure to work with your agent on getting a house to relocate after selling your home. I have seen some more contingency offers coming across my desk recently. If you have never done one of these, the simple explanation is that you can put in an addendum that states that you need sell your current house before you can buy. Many sellers don't want these type of contingencies in an offer because it is risky to take your house off the market while the buyer attempts to sell their house. Sellers should keep in mind that they can continue to show the home and take other offers. If another offer is accepted, the seller can request the first buyer remove the contingency or the contract terminates. I have one seller that actually looked for this type of offer since he was building a new home and it wouldn't be ready for awhile. If the sale of the buyer's home took longer, it was all good to him as it would mean he would be at his in-laws house that much less time. If you have any questions about contingencies, just ask your agent ( or call us!).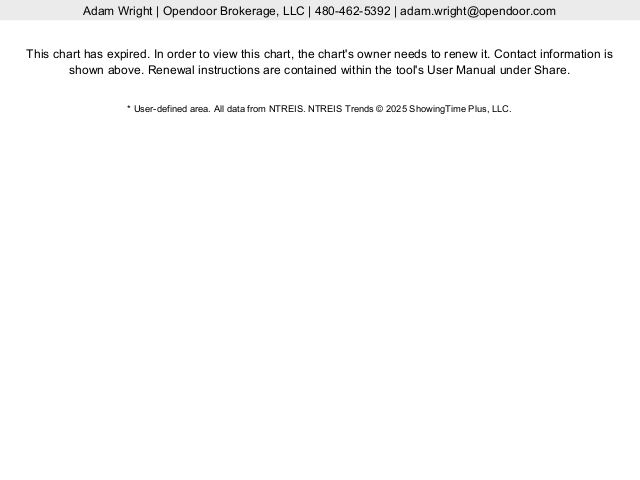 Average April Sales Price
No surprise here if you have been reading the rest of this blog post. The average sales price continues to rise from year to year. From this time last year, we have seen the prices go up another 11%. For sellers, this means if you do end up marking your house high in the recommended sales price range and it takes a little longer to move, you can be rest assured that most likely there will be comps available to justify the pricey price tag by the time the appraisal happens. In other words, just wait a day or two and see how the comparable properties are stacking up with your desired sales price. Most likely, they have caught to you.