Happy November!  I hope you all had a wonderful Thanksgiving.  I spent all this month looking at the things I am most thankful when it comes to real estate in Fort Worth.    It was fun exercise to go through so I encourage you all to check it out.   For those new to this post, each month I go over three numbers that you need to know about real estate in our area.  I also cover some local real estate news and give you my two cents on the latest developments.  My hope is buyers, sellers and investors of real estate can get a sense of the current market by reading this post on a regular basis.
Every month, I seem to highlight some new news article written about the strength of the local real estate market in DFW.   This month is no different as the Dallas Business Journal explored the topic in their article, Robust economy helps DFW rank as a top U.S. housing market stronghold, where a realtor.com research project is profiled.   As with all the other articles I have detailed over the past 11 months, this one points to our healthy economy as the driving force for the strong real estate market in the area.  Realtor.com sees that our area (along with some other southern cities including Tulsa, Little Rock and Charlotte), will see a 6 percent increase in homes sales in 2018 with the following years leveling out at 3 percent.  This rate of growth is much stronger than the rest of the country that is hanging around a 3 percent growth.   Realtor.com also had some other predictions for 2018.
Mortgage rates will reach 5 percent by the end of the year.
Existing home sales will grow by 2.5 percent
New home sales will increase by 7 percent
The U.S. homeownership rate will stabilize at 63.9 percent after bottoming out in the second quarter of 2016
DFW has also been highlighted in some Commercial Real Estate reports that label the area as an emerging tech center (as profiled in the Dallas Innovates article Report: DFW Emerging as Tech Market with Jobs, Office Space).   Austin is usually the one most people will think about when it comes to a tech hub in Texas.   DFW, however, is fast approaching a different status when it comes to the tech markets.   We already have several Fortune 500 companies here as well as start up companies that plant their roots here.   The most striking quote to me dealt with the size our tech workforce in the area.
Speaking of talent, Vaughn, said the tech labor pool is 94,000 strong — and that's just for the tech-specific companies.  "That doesn't take into account high-tech workers embedded in the major corporations here," he said.
With the embedded tech workers added to the mix, you have over 200,000 tech workers in the area.   Wow!   As far as office space, we currently lease about 20 percent of it to tech companies with much more office space available.  With all the empty office space, we are unique among other tech centers where space is often leased quickly because of its scarcity.
The last article comes from Steve Brown at the Dallas Morning News, How much do you have to make a year in D-FW to buy a $249,000 median-price house.   The main point of this article is to show you how much you have to make here to afford a decent home.  Real estate in Fort Worth and surrounding areas is not cheap.   The answer is just over $59,000, because that is what you have to make to get approved for a mortgage with a 20% down payment.   With housing prices increasing by 40% over the last several years and wages only going up 2 to 3 percent annually, the number of individuals who can afford something over $200K is getting fewer and fewer.  I believe this is reflective in the market itself where homes under $200K sell quickly because of the large number of buyers looking for that price point.
Before I get to the numbers, I always like to share the area the numbers are based.   It happens to also be my main farming area.  I do real estate all over the state and will gladly speak to anyone interested in buying or selling a property.
October Inventory of Homes
Wow!  We saw a five percent increase in inventory from this time last year.   For those who don't know, inventory measures how long in months it takes for the current housing inventory to sell.   Six months to sell everything is considered a balanced market while anything higher is considered a buyer's market and lower is a seller's market.  As you can see from the graph below, we went up from 2 months to 2.1 months.   It sounds more impressive with the five percent figure doesn't it?    Home owners should consider selling in this market as we have many more buyers than properties, especially if your property falls under $200K.   For properties over this price point, sellers should expect a longer time on the market.   Buyers should continue to be ready to move on properties when they become available and put in strong offers to nail down the home before someone else can get anything into the seller.    Patience is also a great virtue to have in this market whether you are a seller or a buyer.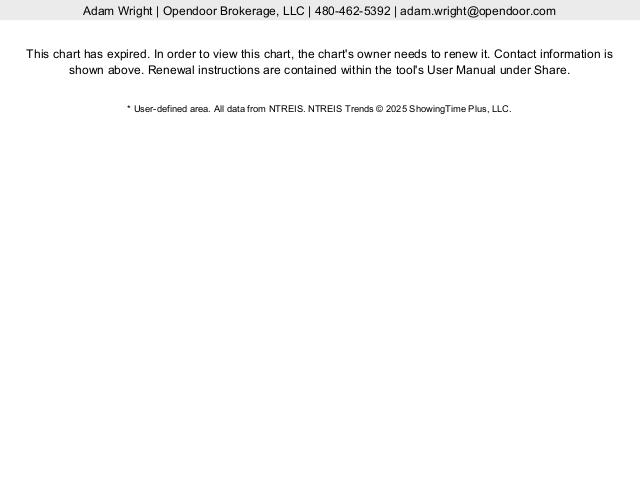 October Median Days on the Market
When it comes to real estate in Fort Worth, the days your house will stay on the market is still very low at 22 days, but the number of days has gone up 22.2% since this time last year.   Most sellers will have to wait a little longer for their homes to sell, but we are still seeing short turnaround times for most price points with the exception of the luxury sector, which historically takes longer to sell.    This is really good news for buyers who now can take a breath before making a decision on the offer (although it still needs to go into the seller as quickly as possible).   Investors are finding the current days on market very frustrating as the property does not move in days or weeks.    Instead, the property might sit on the market for up to thirty days or more.   Investors need to keep this in mind as they determine their costs for the property versus the expected income.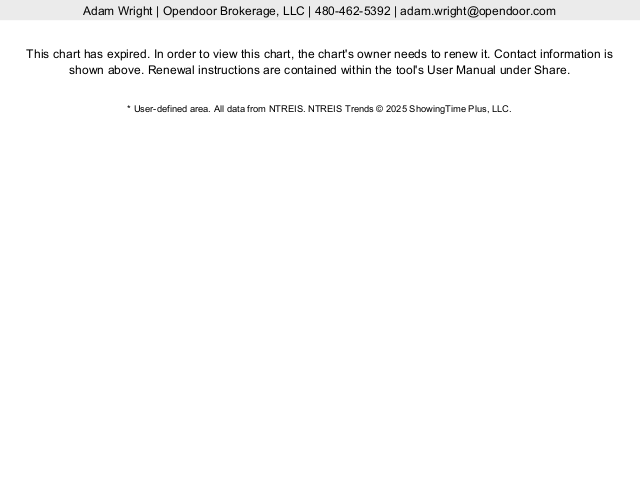 October Average Sales Price
Last, but not least is the stat that most readers really want to know, how much are homes selling for at the moment.   For the first time in awhile, we are seeing flat numbers on the average sales price with only a slight increase from this time last year.   It is still much higher than the DFW average ($249K) so home owners should feel excited about their increased equity.  In fact, if you are curious about your homes value, you can go here to fill out a form and I'll get you a value report within 24 hours.  What do you have to lose?  You might find that your home is even more valuable than imagined.   Real estate in Fort Worth is still red hot.  Don't think it is time to take advantage.