Happy November! This is my monthly musings on real estate in Fort Worth and the surrounding regions.  I also highlight some news I find interesting over the last 30 days.  I do all of this to help you be better, more educated buyers, sellers and investors of real estate.  November is here already.   We only have 13 days until Thanksgiving.  I have always found November to be the quickest month of the year.  We also celebrate all Veterans this month.   Thank you all for your service to our fine country.  We wouldn't be here without you!
Our first story this month comes from Forbes, where they highlight three cities that are the best places to invest in rental properties.    All of them are in North Texas.    Fort Worth is the first one mentioned in the post.    Of course, Fort Worth is identified as the sister city of Dallas (sigh!) and attractive to investors because of the low sales prices coupled with the higher monthly rentals.   Population growth is also given as a reason for Fort Worth to be selected.   This author also really liked towns with multiple colleges because of the student rental market.  With the next city, Garland, the author mentions an interesting aspect about the city.  It has a lower median income than many parts of the country, which means more people can't afford to purchase homes so they rent instead.   Arlington rounds out the list for much the same reasons as Fort Worth.  The author does mention Arlington has several universities like Fort Worth, which makes it as attractive as Fort Worth (I only know of one!).   Be sure to check out the cool map highlighting numbers at the end of the post.  It is fun way to see what numbers exist in each of the three cities.
The next article is from my favorite local real estate blog over at Dallas Morning News.   It is more of the same type of news we have heard for real estate in Fort Worth and the entire region.  The market is slowing down.
D-FW preowned homes sales fell 2.3 percent from the third quarter of 2017, according to a report by the Texas Association of Realtors. Statewide sales were 4.4 percent higher than in the previous year.
Agents sold over 95K homes in the third quarter with 27K of them being preowned.   We beat the rest of the state in preowned sales.   Median home prices rose 4.4% across the region and days on market averaged 69 days.   I thought the comment from the Texas A&M Economist, James Gaines, was a very practical analysis of the current market.  He said we have had a very strong market in the last few years, but they are seeing signs of the market "moving towards normalization."   All stats were up historically, but enough evidence existed to point to market slowdowns in the near future.   Despite this confession, Gaines did see us having another robust year in 2019.
Our last article deals with one my favorite topics, affordable housing.  In the post from the Dallas Business Journal, the author travels across the entire DFW region, looking for areas where affordable prices exist for buyers.  It is not surprising to me that she did not find many affordable homes.   As I have written many times in these posts, we have house prices going up too quickly with income levels not keeping pace.  It means that even buyers with decent employment history and a good salary might be only able to afford a home in the $150K to $200K range.  Of course, this is the price  range where we have the lowest number of homes available for buyers.    One realtor in the article mentions the market for this price range is very competitive and moves very fast.  He indicates the place to look right now is Garland!   Garland wins the prize this month for being mentioned the most in this blog post.  I don't think I had even mentioned this fair city before today.
Before we get into the numbers for real estate in Fort Worth, here is the region we base all the numbers.   It is the Alliance corridor with some outlying areas adjacent to it.   We use this area because of it robust growth and is a good representation of most other areas of the DFW area.
October Inventory of Homes
We have seen a 13% in hour months supply from this time last year, which means we have seen a 23.6% increase from this time in 2016.  At 2.5 months, it is still a hot seller's market as anything below six months supply is considered one.   If you go above six months supply, you are in a buyer's market.  Despite the overall numbers being historically low, we have seen an influx of listings come on the market in the last two years, especially in the higher price ranges.   It should come as no surprise to anyone that the market is starting to loosen up a bit as real estate is cyclical, usually in ten year increments.  We are ten years away from the crash of the 2000s so it only makes sense the market would start to turn.  Sellers should set their expectations for more competition on the market while buyers can relax a bit knowing that there might be more options for them to see than we have seen in the last three years.  Investors should start to look at their long range plans to see if anything needs to change in the short term to take advantage of this changing market.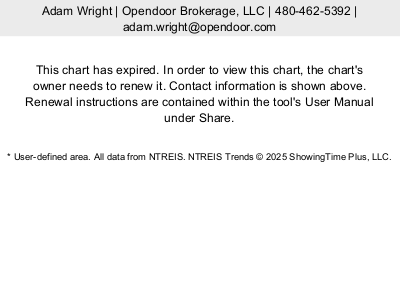 October Median Days on the Market
As one would expect, when you have more homes available, it will take longer for the individual home to sell.  For this month, we have seen a 40.4% increase from 2016 in the number of days it takes for a house to sell. This last year alone we have seen an increase of 18% to 26 days on the market.   Sellers should take special note of this statistic as they plan how to move out of their homes into something new.  With longer days on the market, sellers should have a better chance of finding another home before they are forced to move.  In fact, any sellers who have avoided the market due to worries about finding a new place to live should consider coming back to the market.  With more homes on the market, you will have more homes to select from as a buyer and more days to find the right one.   Investors should try the tactic of wait and see on some homes, especially if they feel the home is overpriced.  Many sellers will begin to feel frustrated if their home is on the market too long and might be more willing to listen to a lower offer.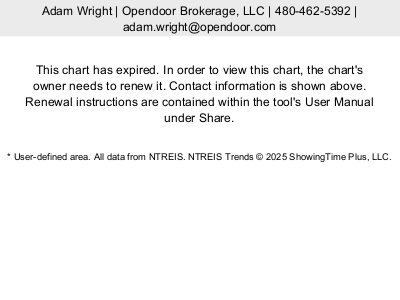 October Average Sales Price
In flux markets, you will sometimes see statistics that don't make much sense in the big scheme of things.   Sales price for October could be put into this category.   We saw a 8.1% increase in the average sales price compared to this time last year.  This price jump was a bit of a correction since we saw a small decrease from 2016 to 2017.  However, with more homes on the market and days on market getting longer, one would expect this price to be down.   It could be that we are just seeing more homes at the higher price points getting sold in this area at this time of the year.  It could also be that we are seeing more new homes being sold as many of them in the area go over the $300K price point.  Whatever the reason, sellers should be pleased that sales price appreciation is continuing to go up, although at a slower rate.