Welcome to my monthly post about real estate in Fort Worth and the surrounding areas.  Each month I go over some important numbers about the local real estate market and highlight some news stories that I found interesting from the last month.   I want to start this column by wishing my wife a great birthday month.  I have been a lucky guy to share the last twenty years with her and look forward to the next fifty together.   October also happens to be the month of Halloween, which I believe I like more as an adult than I ever did as a child.   It is fun to hand out candy and see the little ones in their costumes.
Now, onto to the news dealing with real estate in Fort Worth.  This month, we have two articles with news about the hot real estate market we have here and one about how millenniums are changing the way we shop for real estate.  The first article comes from my favorite real estate journalist Steve Brown over at the Dallas Morning News.  In this article, Steve goes over a recent TenX report that ranked the hottest real estate markets in the country.  I bet you can guess which two cities made that list.  You are right, Dallas (3) and Fort Worth(2) along with our fellow Texas city down south, San Antonio (1).  Austin also made the list.   There is a lot of praise for Texas Real Estate markets with the article highlighting how we have seen double digit growth in sales prices, but it still remains a very affordable place to live compared to other markets in the country.   Of course, real estate is cyclical so the article warns of possible future downturn in the market, especially with the recent hurricanes that have hit the coast.
Some analysts, including Wall Street's Fitch Ratings, have red-flagged the Dallas-Fort Worth housing market for unsustainable growth. North Texas home prices have been rising at several times the rate of average wage increases.
At this point, I do want to also warn about the recent slow down I have seen in the market with listings not seeing a rush of showings and offers are not coming in droves to the inboxes of listing agents.    Don't get me wrong.  If you present your property well and price it correctly, you will still get your share of showings, it is just not moving as fast as in the recent past.   We see two reasons for this.  We are seeing more homes come on the market and less buyers willing to fight for a home.  As you know, this will eventually lead to the market to turn more favorable towards buyers. When this happens is anybody's guess, but I would not be surprised to see it turn next year or 2019 at the latest.
Steve Brown also wrote another article about a Fort Worth subarb that was recently declared the hottest real estate city in the nation.   This one I would imagine no one would guess correctly.  It is Watauga, which for those who don't know the city is a 4.5 square mile city surrounded by Fort Worth.   I bet you thought I would reveal something in North Dallas, but no, realtor.com says this small city is at the top of the list based on its home affordability, job markets and the number of millenniums buyers and sellers.
"Watauga is an inner suburb of Fort Worth that has a young population, a strong economy and schools that have been rated among the best in the state," Realtor.com said in its annual report. "Residents also benefit from being part of a vibrant, multicultural metropolis with great restaurants and cultural offerings.
Speaking of millenniums, this great story from the local CBS station does a great job of showing how many young people today approach house hunting.  It is not by seeing homes in person, but checking them out on the computer.  And, it is not just millenniums with Realtor.com finding that only the wise crowd over 71 ever approach a realtor before first looking online.  I am proud to say that all my listings come with a virtual tour done by Reality 360 Imaging, where buyers can literally walk through my listings without ever leaving their bedrooms.  If you want to more information on this service I provide, let's chat.  For now, check out the CBS story below.
Before we hit the numbers, I wanted to show you the geographic area that I cover with my farming activities.  It also happens to be the area where I based all the numbers.  It doesn't cover the whole DFW area, but the Alliance area is a good sampling of what we are seeing region wide.
September Inventory of Homes
I wrote earlier in this post that I believe we were going to see a gradual turn with the real estate in Fort Worth as more sellers put their properties on the market.  This inventory number confirms it as it went up slightly by 4.8% at 2.2 months of supply.  For those who don't know, we real estate experts look at the inventory as a way to gauge the health of the market.  With anything under six months of inventory, we have a seller's market.  A buyer's market exists with six months or higher.  With the low inventory numbers, we are still seeing a lot more buyers than sellers, but as buyers start to go away and more homes come on the market, we will see this change.   Sellers should consider this if they are thinking about selling because you might not get the prices we have been seeing where homes sell higher than they should (based on comparable properties used in appraisals).   Let's chat about how we can still get you a high sales price for your home despite the recent trend.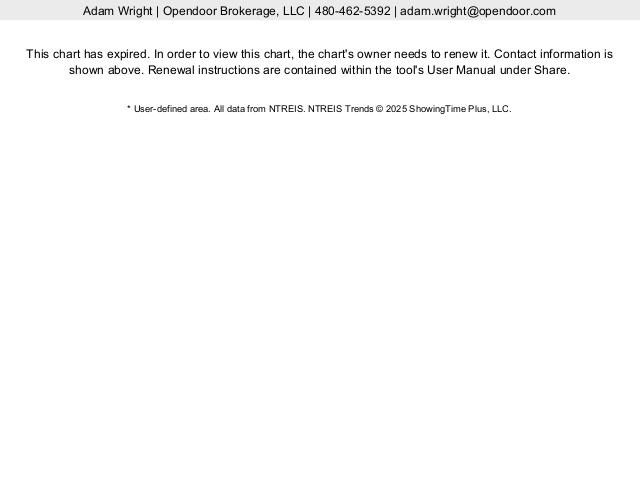 September Median Days on the Market
As with inventory, this stat has seen an increase in the last six weeks with homes staying on the market longer, a 38% increase from this time last year.   Sure, the 18 days are still a great number compared to what we were seeing even five years ago, but the trend does lend itself to what I have been seeing in the market.  Even the red hot homes that present and show very well are not moving as quickly with buyers taking their time with their shopping as more homes become available for them to view.   As a buyer, this means you don't have to kill yourself to see a home or get an offer into the listing agent.  I would still advise that you tell your agent to reach out to listing agents immediately to inquire about a deadline for offers, but in most cases. you can move a little slower than you have in the past three years.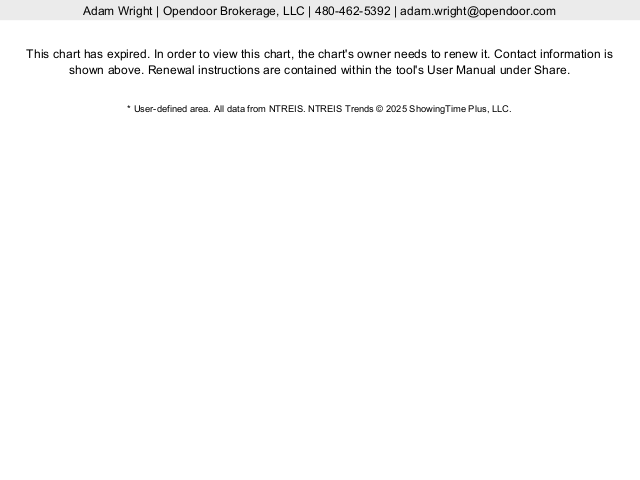 September Average Sales Price
Drum roll please.    Our average sales price is now just over $319,000, which is a increase of 11 percent from this time last year.   These numbers still boggle my mind, but how much longer are we going to see these numbers with inventory going up and buyers pulling back from the market.   I don't think we will ever go down to where we were four years ago, but I believe we will see a price correction of 10 to 15 percent in the next two to three years.   Despite this, it is still a great time to sell your home.  If you are interested, let's chat.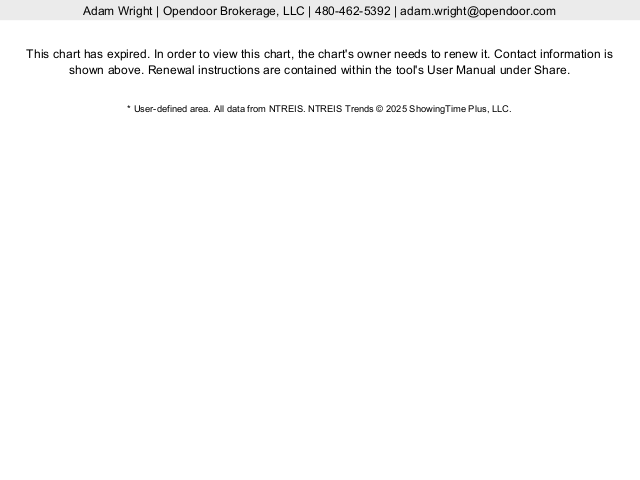 Like what you read here?  If you do, subscribe to get my monthly newsletter so you never have to go without it!