Happy September!  Fall is right around the corner along with the holidays, my favorite part of the year.  It was an active summer with real estate in Fort Worth, even though we saw a slew of price reductions as sellers begin to realize that getting top dollar for their properties is probably not going to happen.   Economy is strong and buyers are still looking so we should continue to stay busy during these last four months of 2018.   For those who are new to my column, I write about real estate in Fort Worth monthly highlighting some of the more interesting news (at least to me) and tackling some numbers for the region I cover, which is the Alliance Corridor.
For those who want numbers more often about real estate in Fort Worth, be sure to check out our slew of posts about residential real estate where we examine several statistics for specific price points,   For example, check out this one about real estate priced between $200k and $300K.  I am sure you will find them very informative.
For the first news article, I am going to an article written by favorite real estate blog  over at the Dallas Morning News.  This post talks about how the wiser generations(65 years old or older) are not selling like they have traditional done in the past.    We are living longer, working longer and many of our adult children stay home longer.   We don't need to move out of the bigger house to cut expenses so housing turnover for this generation has not been as high as we have seen historically.    A Zillow report is referenced in the article about how the tight inventory is also contributing to many of the wiser generation slowing down their need to downsize.
"The ability of senior households to downsize depends on the availability of homes to downsize into," the Trulia report said. "The acute shortage in starter home inventory can make it difficult for retirees to move to smaller homes."
 The article goes on to say that many of them are waiting until their are in the 80s to sell.    Many of them are still waiting to pay off their mortgages as well.
Our second article comes for the Fort Worth Star Telegram.  It features Fort Worth's historical neighborhood Como, which is seeing a resurgence in residential and commercial real estate due to the recent development of the Chisholm Trail Parkway and the new mixed use development at Clearfork.   Apparently, some investors realized about ten years ago that this section, southwest of downtown, was going to be seeing some growth.  The investors are now selling their lots to developers after the build up of some residential and commercial projects on the north end of the community.   Residents are rightfully concerned about the gentrification of their beloved home neighborhood.  With the newer developments, there is a real fear that property values will go up along with property taxes, forcing many of the current residents to move due to not being able to afford to live there any longer.  Como has been a part of Fort Worth almost from its beginnings.  Luckily, the city has taken notice and is going to be meeting with residents to discuss compromises that will help current residents while keeping the development going strong in the area.
Our third article comes from D magazine.  It highlights the practice known as repurposing a building.  This practice has to be viable in two ways.  First, the original purpose of the building has to be obsolete so it is no longer contributing anything.  The project also has to be financially viable so it does not become a "cash suck."    Many developers are going in this direction as it gives new residents some options as far as living in the city center versus the suburbs.   The best example given in the article is the old Big Town mall in Mesquite.  This former mall has been redone to be a Fedex Distribution center.   Cities like this approach because it takes care of an old abandoned building and bring some economic development to areas where no development had been before.  Developers like it as it generally saves them 10 to 15% of the overall cost versus building it the traditional way.
Before we get into the numbers, please find a map below outlining the area the numbers based.   This area was chosen because it is a booming part of Tarrant and Denton counties known as the Alliance corridor and happens to be my home territory.
August Inventory of Homes
As many have reported in the last three months, we are seeing more homes come on the market than we have in the past four years.  This statistic reflects this change as it has gone up 5% since this time last year and over 10 percent from two years ago.  The two months signifies how long it would take the current inventory of homes to sell based on the number of buyers we are seeing on the market.   Two months is very low historically, but as you can see we have not reached 2 months in two years.   Sellers will most likely see the pace of buyers looking at their home to slower than in recent years.  Sellers need to also realize that getting top price for their properties might no longer be realistic as more options for buyers means buyers can be more selective on the homes they want to purchase.   Buyers and investors should be glad with more options.  If you left the market in frustration two years ago, it might be a good time to enter back into it.   Call your realtor today!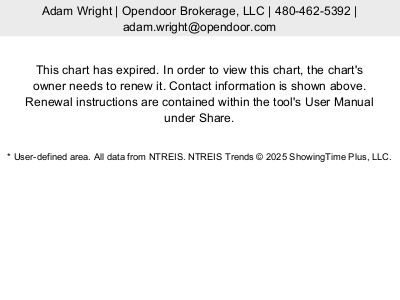 August Median Days on Market
As you might expect with more inventory, the number of days it takes to sell your home has also risen.   We saw a 33% increase in the median number of days it takes to sell your home from 12 days to 16 days.   This trend is reflective of what I have been seeing lately with many of my buyers able to visit a house twice before having to make a decision.  There are still properties, the ones that look show well  and are priced correctly, that go quickly, but it seems buyers are able to wait longer before making a decision.  Sellers should feel gratified that the days on market number is still historically low so they still won't have to wait several months for their house to sell.   Sellers should still be diligent in having a plan to move out of their house quickly, but thankfully it looks like the days of not having options on where to move might be quickly fading.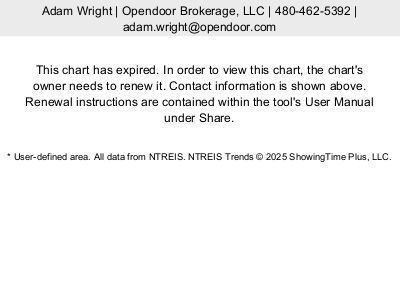 August Average Sales Price
The average sales price continues to go up but not at the double digit level we have seen the last two years.   Average sales price for the target area now stands at $322K, which is only 4% higher than the year before.  It is still very historically high, but the rapid ascension of sales prices seems to have lost its steam.  As a buyer, do you wait until prices flatten, or even decrease, even more before entering the market?   Of course, it depends on you exact situation but with cycles in the past it has taken a couple more years for prices to actually go into the negative direction so if you need a house before the new decade, you might go ahead and move forward with your purchase.